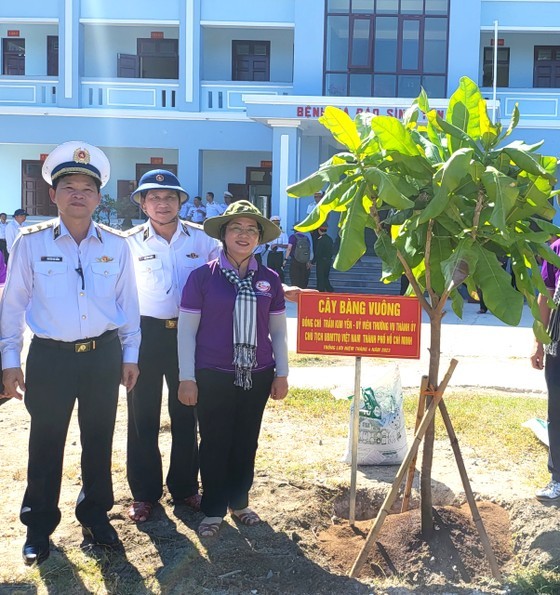 Lieutenant General Nguyen Van Bong, Secretary of the Party Committee and Political Commissar of the Navy and Ms. Tran Kim Yen, Chairwoman of the Vietnam Fatherland Front Committee in Ho Chi Minh City plant a sea almond tree on Sinh Ton Island
The chairwoman made the statement at the launching ceremony of the program "For the green Truong Sa", mobilizing funds to buy seeds and seedlings, materials, and fertilizers for planting and tending green trees, building vegetable gardens on the islands of the Spratly archipelago in the South-Central Province of Khanh Hoa.
Immediately after the launching ceremony, the Ho Chi Minh City delegation visited and gave gifts to officials, soldiers and people in Truong Sa and DK1/14 rig from April 20 to 26.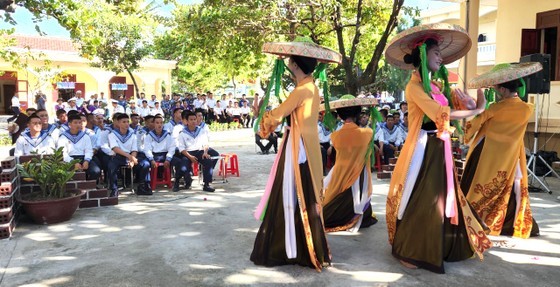 Artists of the Bong Sen Ethnic Music and Dance Theater serve soldiers on the islands

Orchids are grown on Truong Sa islands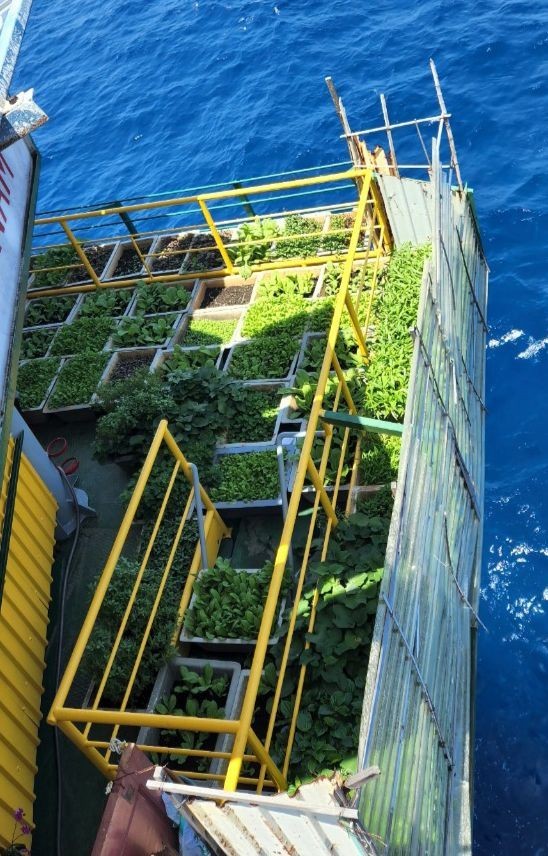 Vegetables are grown on the DK1/14 rig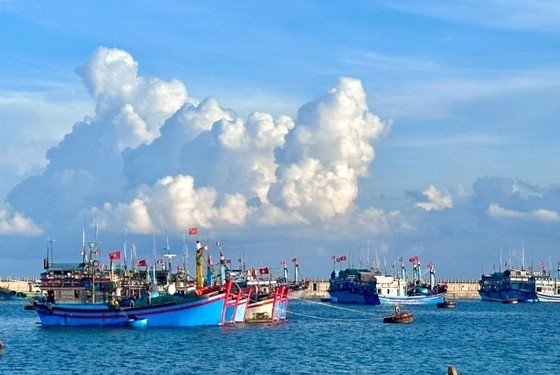 Fishing boats at Da Tay A Island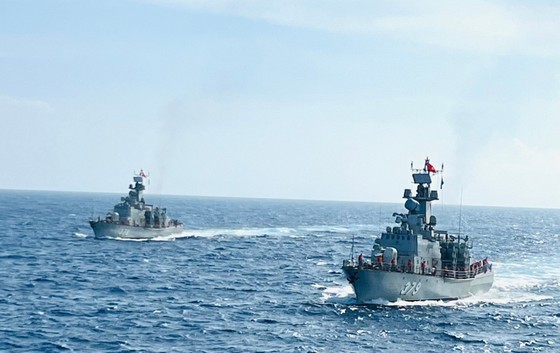 Two fast attack ships nicknamed Lightning, patrol and protect the peaceful waters of the Spratly Islands of the Fatherland. Ship of class 12418 Molniya, with 16 missiles, is built by Ba Son Corporation under the Vietnam Defence Industry.