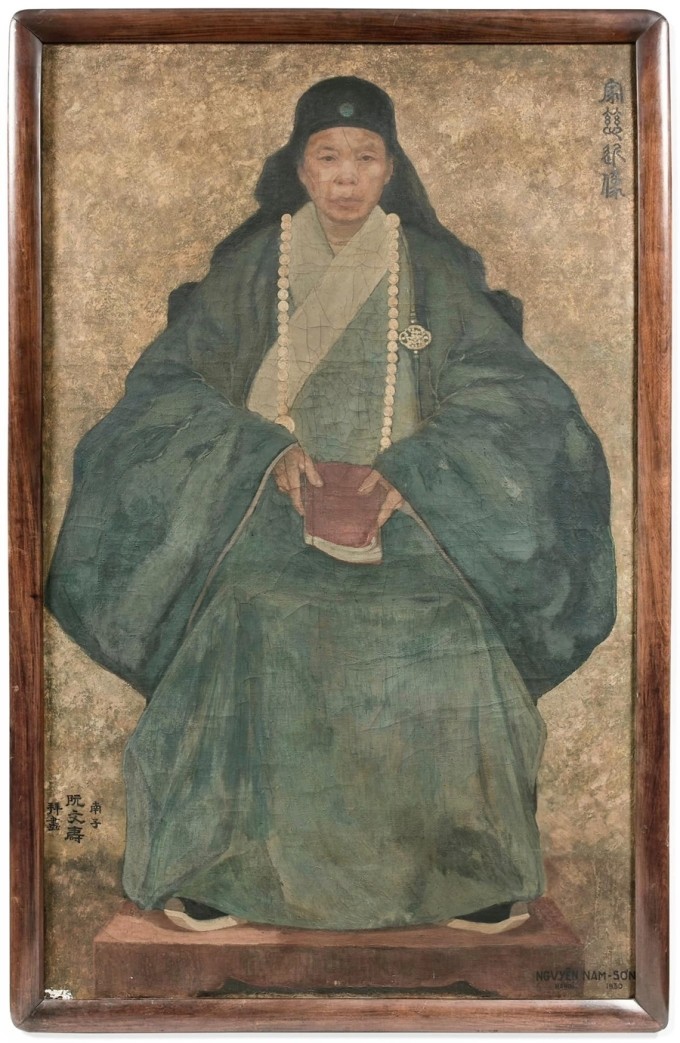 The oil painting "Portrait of my mother" by the late veteran painter Nguyen Nam Son
The work is one of the Vietnamese classical art masterpieces. The painting won the silver medal at the Fine Art exhibition in France in 1932 and then was bought by French people a year later. The painting contains the historical value of the country's fine arts and has a deep meaning to the culture of the Vietnamese people.
Experts and collectors expect that the painting will get a whopping price surpassing the oil painting entitled Portrait de Mademoiselle Phuong (Portrait of Mademoiselle Phuong) by painter Mai Trung Thu that achieved a record price of US$3.1 million for a Vietnamese artwork at the Modern Art Evening and Day Sales of Sotheby's Hong Kong on April 18, 2021.
Painter Nguyen Nam Son whose real name was Nguyen Van Tho was born in 1890 in Hanoi.
Nguyen Nam Son and Victor Tardieu are two founders of the Indochina Fine Arts College, the first Fine Arts school in South-East Asia (1925- 1945). The talented painter is a teacher of many Vietnamese painters and contributed to lightening the Vietnam Fine Arts. He passed away on January 26, 1973 at the age of 83 in Hanoi.