Truong Tri Truc Diem, first runner-up of Miss Vietnam Photogenic 2005 and Miss Fashion at Miss Earth contest 2007 has arrived in Chengdu in China to take part in Miss International 2011 from Oct 22 to Nov 6.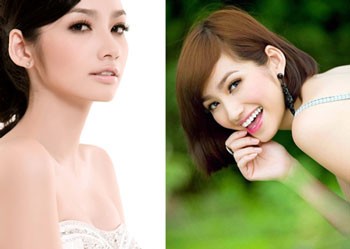 Vietnamese model Truc Diem
24 year old Truc Diem is a famous model in the country.
Diem will wear a specially created traditional dress by designer Long Dung. The national costume is inspired from an image of Mother Au Co from a Vietnamese legend.
Designers Vincent Doan and Tien Loi will lend their creations in the evening gown, casual wear and swimwear rounds.
Diem will compete against 70 other beauties from countries throughout the world.