Saigon Newport Corporation yesterday held an inauguration ceremony of the first phase of Tan Cang-Hiep Phuoc after 11 months of construction in Ho Chi Minh City.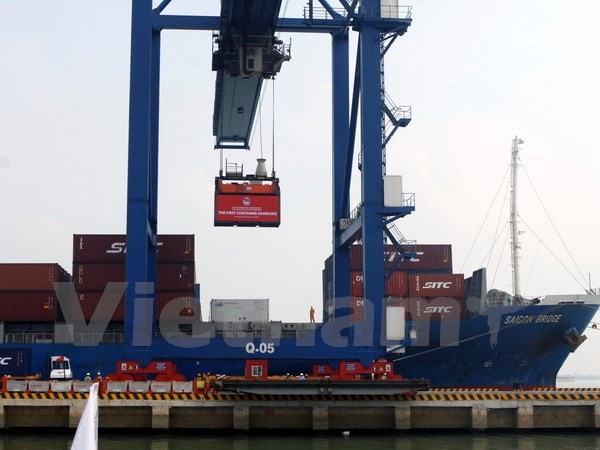 The first vessel docks at Tan Cang Hiep Phuoc Port in HCMC on December 15 (Photo: VNA)
On this occasion, the port received its first vessel named Saigon Bridge of SITC shipping line.
Tan Cang-Hiep Phuoc port project includes two phases. The first phase has built a 300 meter long quay which can receive 50,000 DWT vessels, a 253 meter long barge dock and a 12 hectare container yard.
In the second phase, a 120m quay and an eight hectare yard are expected to be built by June next year.
Tan Cang-Hiep Phuoc Port is considered as 'prolonged quay' of the overloaded Tan Cang-Cat Lai Port under the Tan Cang Saigon Corporation in HCMC.
The port will serve the segment of 50,000-70,000 DWT vessels in Soai Rap River navigation channel.