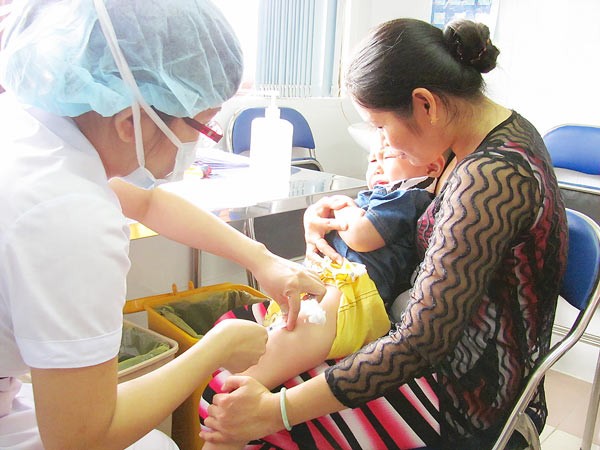 (Photo: SGGP)

Deputy Prime Minister Vu Duc Dam has asked the Ministry of Health to report about the supply of five-in-one Pentaxim vaccine and the shortage of the 5 in one and six in one vaccines in two big cities including Hanoi and Ho Chi Minh City.
Deputy PM Dam said that only Vietnam has two types of vaccine including the vaccine in the National Expanded Immunization program and paid- vaccines. In other country, people do not have to pay for vaccines for their kids. It is time to have to provide free-of-charge vaccines to children, said Mr. Dam.
The Ministry of Health must prepare a roadmap so that by 2020, the Southeast Asian nation will give free vaccination to children. Along with this, it needs to push vaccine production for the local demand.