The annual Bac Ha Plum Festival will take place on February 10-12.
The northern region is entering Spring. The northwest region gets warmer and enjoys sunny weather. The area is covered with white plum blossoms. Visitors can enjoy the scenery and the fields of white plum blossoms.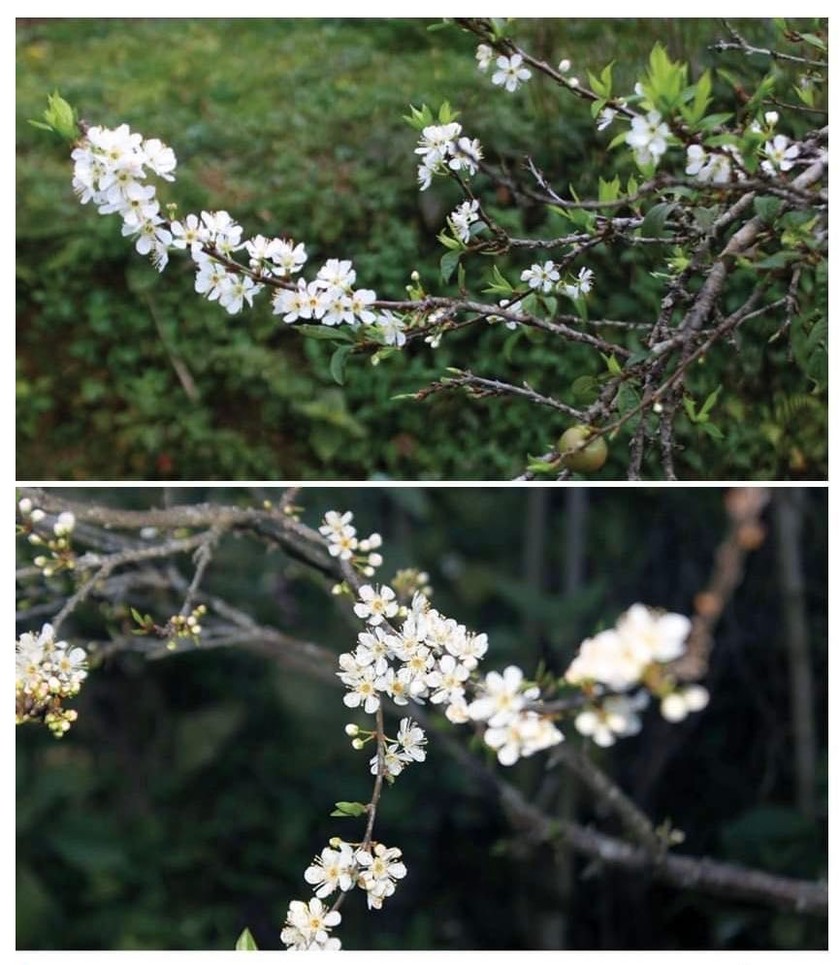 Everywhere is pure white with plum flowers.
Bac Ha is known as a "white plateau" when plum trees come into bloom across the mountain hills and valleys of the Bac Ha plateau every spring.
Bac Ha's Tam Hoa plum product has been certified as a collective trademark by the National Office of Intellectual Property of Vietnam, an agency under the Ministry of Science and Technology in 2015.
Plum flowers in the garden of Bac Ha Flower and Fruit Farm have bloomed for 3-4 days.
Bac Ha district has nearly 400 hectares of plum trees with purebred flavors and high quality.
Tam Hoa plums are mostly grown in adjacent communes, such as Na Hoi, Ban Pho, Hoang Thu Pho, Thai Giang Pho, Bac Ha Town.
Bac Ha also has blood plums which are more expensive than Tam Hoa plums.
Tam Hoa plum flowers bloom in the middle of February while blood plum blossoms will bloom in the next two weeks. This kind of fruit's flowers has attracted many photographers for its pure beauty.
The annual Bac Ha Plum Festival will take place on February 10-12 and is expected to attract a large number of domestic and foreign visitors.
Many tourists, especially young people, and artists, flocked to Bac Ha to take photos on February 4-5.