The farmers are hardly taking care of ornamental flowers and trees to serve the upcoming Tet holiday.
Most ornamental flowers and trees from gardeners in the village have been nearly sold out to traders who will resell to retailers in neighboring provinces, including Hau Giang, Ca Mau, Vinh Long and Bac Lieu.
The flower grown with the largest volumes in this area is probably chrysanthemum morifolium.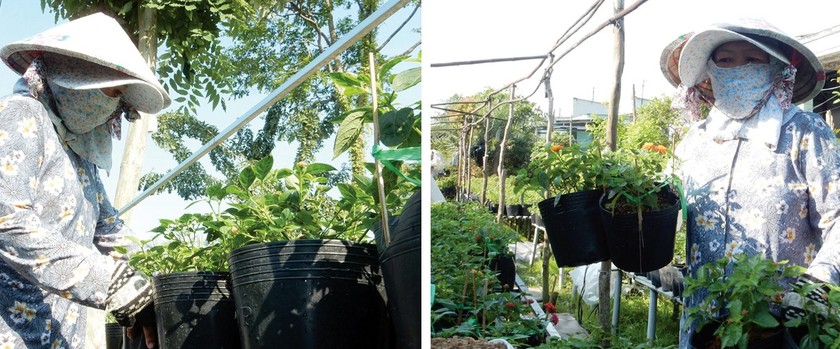 Ms. Nguyen Thi My, a flower grower, is caring for Lantana camara flowers.

Visitors buy purple ornamental chili peppers growing from pots.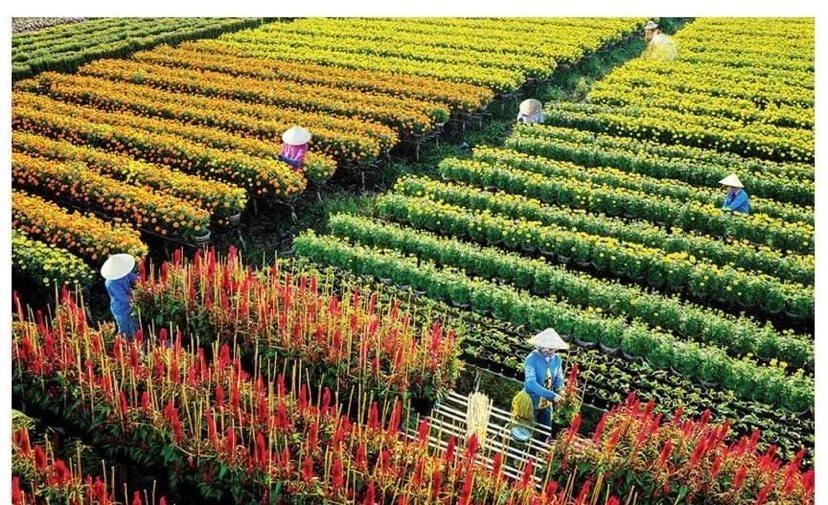 Sa Dec flower village provides tens of thousands of marigold flower pots of various kinds to the market.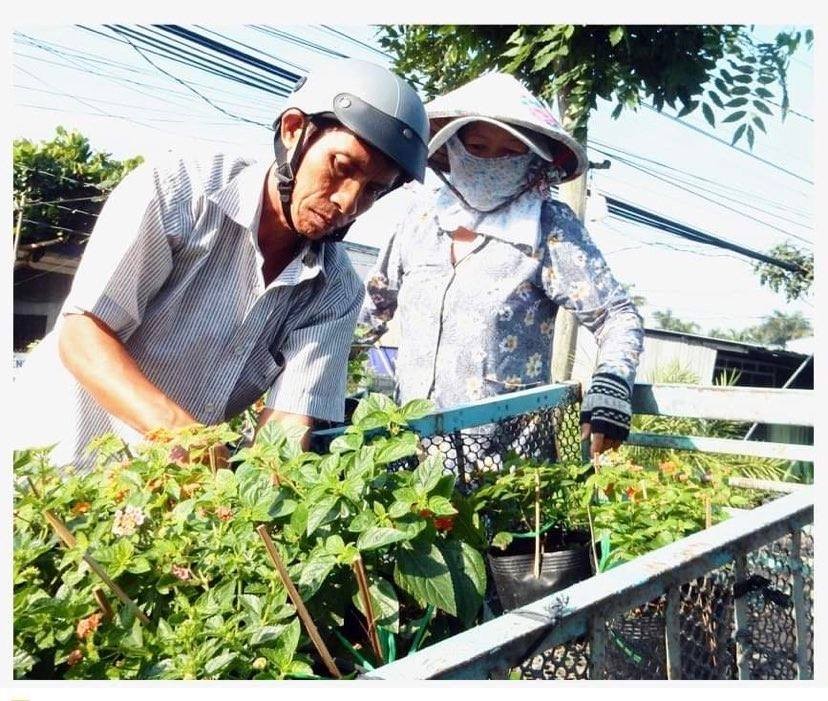 Flower growers transport their products to markets in neighboring cities and provinces.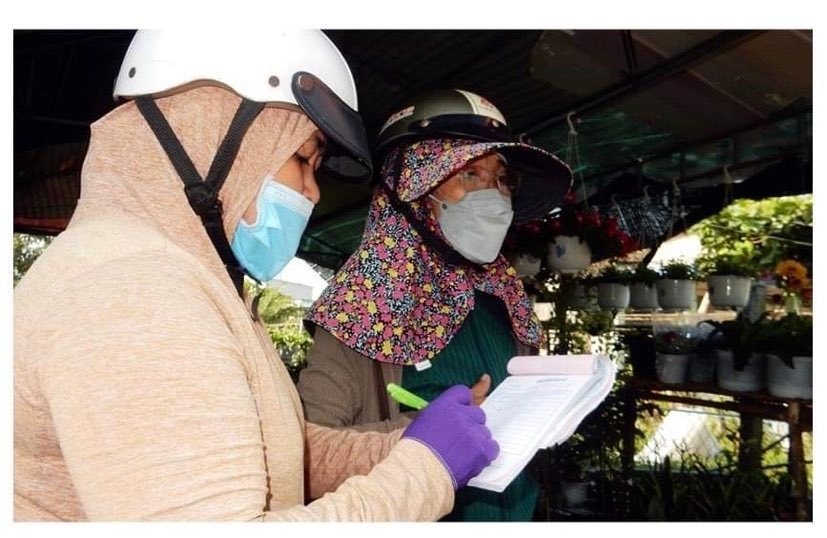 Traders purchase flowers to transport to Bac Lieu and Ca Mau provinces.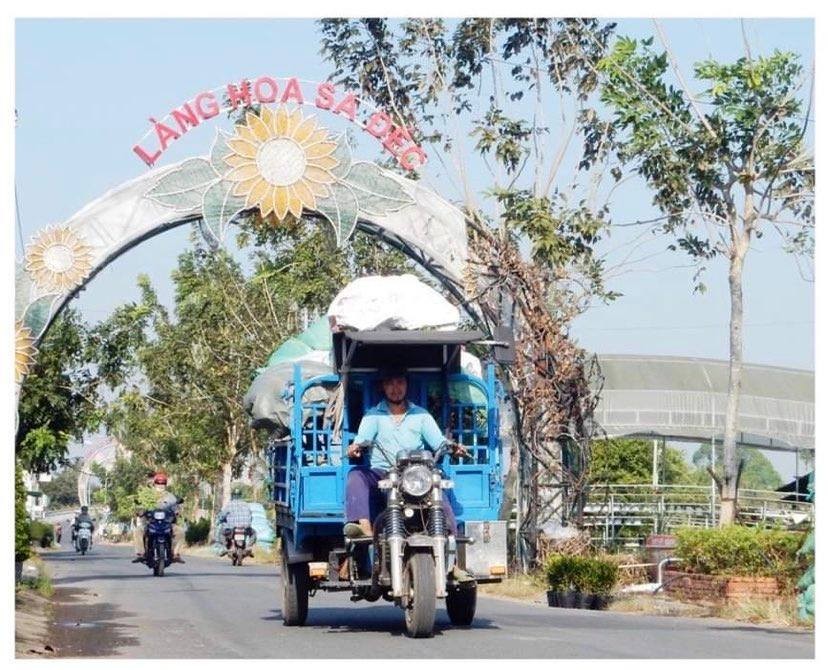 Flowers and plants are brought to markets.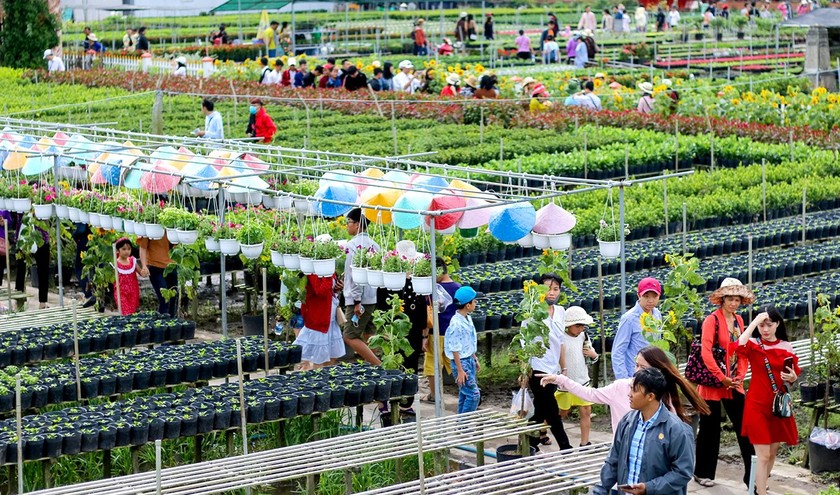 Many visitors visit Sa Dec flower village.