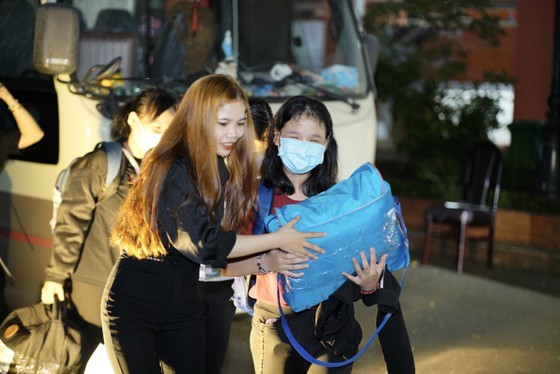 Volunteers in the project "Coach number 7 plus" support and follow the passengers during the trip.
This year, seven zero-dong coaches carrying 280 passengers departed from Ho Chi Minh City to their hometowns in the Central provinces of Phu Yen, Quang Ngai, Quang Nam, Nha Trang City of Khanh Hoa Province, Quang Binh and so on.
Among the passengers, there were many people with difficult circumstances and even there were those who have earned their livelihoods in Ho Chi Minh City for nearly a decade have not had enough conditions to buy Tet tickets to come back hometown.
"Coach number 7 plus" is a volunteer project implemented by the TES sponsor fund, formerly the VNO Organization. The coach brings poor people to their hometown for free, departing from Ho Chi Minh City to the central provinces.
After six years of operation, there have been more than 20 departed coaches bringing over one thousand passengers back home safely.