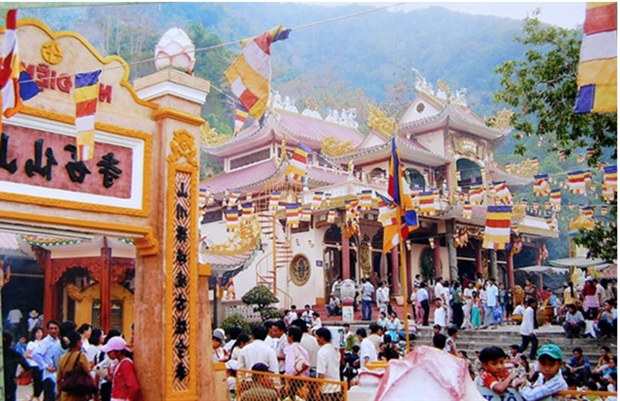 Ba Den Mount Festival on the fourth day of Lunar New Year in Tay Ninh province. (Photo: dangcongsan.vn)
The administration said that people nationwide will have a long vacation, and international and domestic tourists are expected to increase so some tourism spots may be overcrowded.
Therefore, the administration asked the Departments of Culture, Sports and Tourism of the provinces and cities to strengthen the management and inspection of the quality of tourism services, especially accommodation services, transport, travel activities, tour guides, catering in tourism attractions and entertainment facilities.
The departments must coordinate with relevant agencies to ensure security and safety for tourists, promptly detect, prevent and resolutely handle acts of stalking and troubling tourists, as well as implement the regulations and instructions of the Ministry of Health and the Ministry of Culture, Sports and Tourism on the prevention of diseases, especially the prevention of Covid-19 infection.The departments were also asked to guide the management boards of tourism areas and establishments to actively develop plans and organise activities to serve tourists during Tet.The businesses should prepare enough food and goods to serve tourists.
Prices must be publicly listed.The relevant units must review the facilities, promptly repair damages, strictly implement measures to prevent the spread of diseases and ensure food safety and hygiene.Restaurants and catering establishments should only use food of clear origin, and not use colourants and potentially harmful additives.Hotels and restaurants should ensure sufficient human resources to serve and support tourists and collect garbage and waste everyday.