The Thu Thiem ferry terminal connecting districts 1 and 2 will officially close at the beginning of next year, 35 years after it became operational, following a decision by the Ho Chi Minh City People's Committee.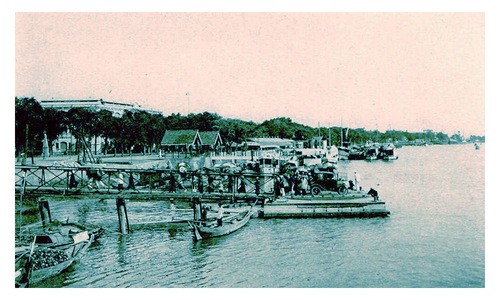 Old-day Thu Thiem ferry

The City's Bridge and Ferry Management Company will have to compensate the terminal owners for losses, which have been caused due to the opening of the Thu Thiem Bridge early last year, which links Binh Thanh District to District 2.

Statistics from the company show that only 9,000 people used the ferry each day, down from 45,000 earlier.

The numbers of passengers are estimated to fall even further when the Thu Thiem Tunnel is opened next month.

The company has submitted a plan to the city authorities to shift the ferry service to an inland terminal to meet tourism demands.