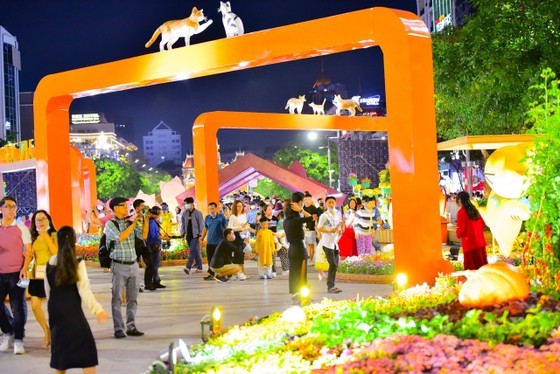 Nguyen Hue Flower Festival was full of visitors. (Photo: SGGP)

Nguyen Hue Flower Street this year lasted one day longer than the previous years and operated like before the pandemic, offering favorable conditions for residents and visitors to appreciate the flower show. It was never too crowded or uncomfortable to serve flower lovers.
Visitors were captivated by the shimmering beauty of the Flower Street at night. (Photo: SGGP)

In addition, functional units cooperated well during those 8 days to ensure security and sanitation for the Flower Street. Flower maintenance work was done daily, especially after the unexpected rain and strong wind 3 days ago which requested immediate caretaking of flowerpots.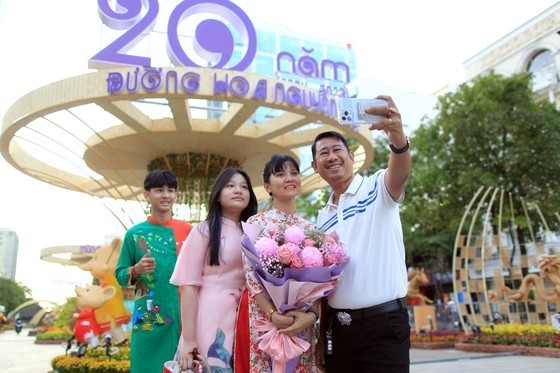 A family is taking a selfie on the Flower Street. (Photo: SGGP)

Thanks to this, Nguyen Hue Flower Street 2023 has received extremely positive feedbacks from both local residents and foreign visitors.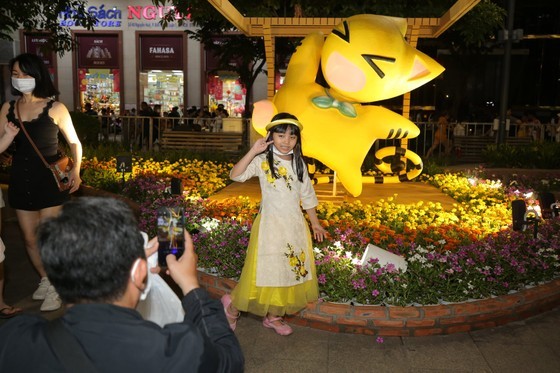 A young girl is posing for a picture on the Flower Street. (Photo: SGGP)

With over 70 mascots of different shapes, sizes, and emotions that were created from various flowers together with innovative artistic backgrounds, the Flower Street is an ideal place for people to take beautiful photos with their relatives and friends. Particularly, the 'Memory' section, displaying famous mascots of the last 20 years, attracted the most visitors.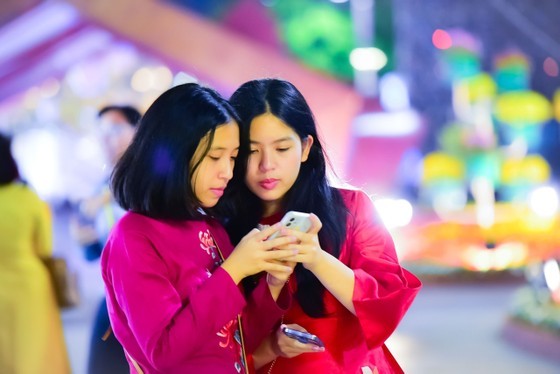 Friends are checking the photo just captured on the Flower Street. (Photo: SGGP)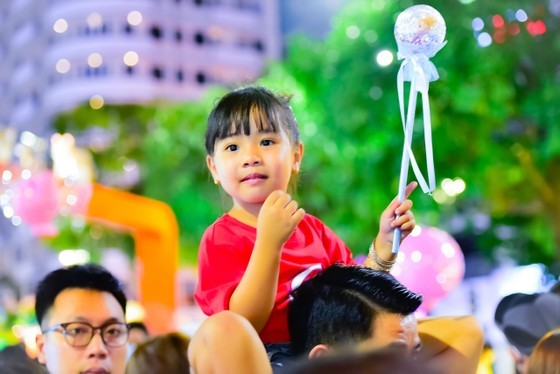 Children are eager visiting the Flower Street with their parents. (Photo: SGGP)

Integrating cultural values into modern designs and visual arts, the 20th Nguyen Hue Flower Street is a notable success, marking a milestone on its two-decade journey of exhibiting culture values and becoming an indispensable spiritual product of the traditional Lunar New Year Festival in HCMC.