Ho Chi Minh City is trying to bring homeless people and beggars to social sponsoring centers for their own interest and for improving order, security and civilization in public places.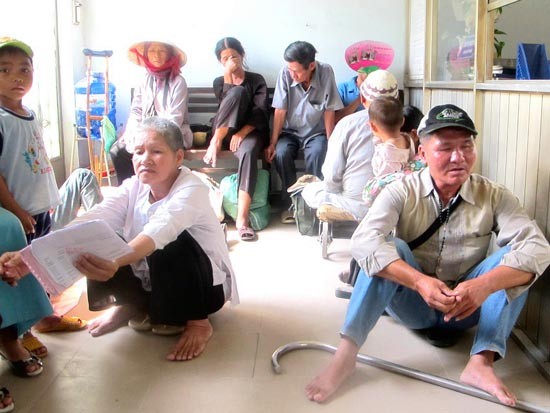 HOmeless people and beggars gather to be brought into social sponsoring centers ( Photo: SGGP)
Tran Trung Dung, director of the Department of Labor, Invalids and Social Affairs said that authorities in Ho Chi Minh City are stepping up efforts consistently to take homeless people and beggars back their home or to social sponsoring centers as of December 28 when the decree over management of homeless people in the city will take effect.

The official added that the beggary which dropped considerably in the city has shown signs of an outbreak recently. Most beggars are the elderly, handicapped, drug addicts and those suffering from dangerous diseases.
People with disabilities and mental illnesses will be taken to hospital for treatment while others will be sent to social sponsoring centers.

Authorities in districts 1, 3, 4, 5, 10, Phu Nhuan, Binh Thanh, and Tan Binh consider it a regular mission to improve a better city image to foreign tourists.

In social sponsoring centers, panhandlers in the city will be provided vocational training and jobs so they can become self-reliant and lead an independent life.

When a resident who detects a homeless people or a beggar, should call the hotline 08-38292491 or 08-35533258 or 0903959929 to inform.

Hua Ngoc Thuan, deputy chairman of the municipal People's Committee said that he has liaised with religious organizations to disseminate the policies to its members to prevent mendicant friars begging for alms. Authorities have called on people to stop donating money to beggars on streets and in public places to help clear away beggary.