A competition for chefs from five star hotels was opened in Ho Chi Minh City Saturday afternoon showcasing many attractive party tables.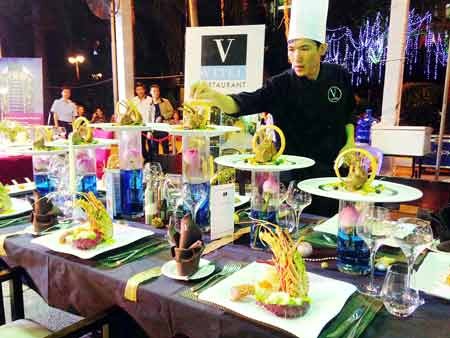 (Photo: SGGP)
The event attracted 22 five start hotels together with high grade restaurants and the South Korean based World Food Culture Center.
Themed 'Yearend Party', each participant showcased their best European and Asian dishes.
The competition was hosted within the framework of the 10th annual culinary festival 'Taste of the World' by the city Department of Tourism at September 23 Park in District 1, HCMC.
The four day festival started on December 3.