Australia has given the green light for fresh mango from Vietnam to be imported into the country after years of negotiations, making it the second Vietnamese fruit, after litchi, to be imported into the country.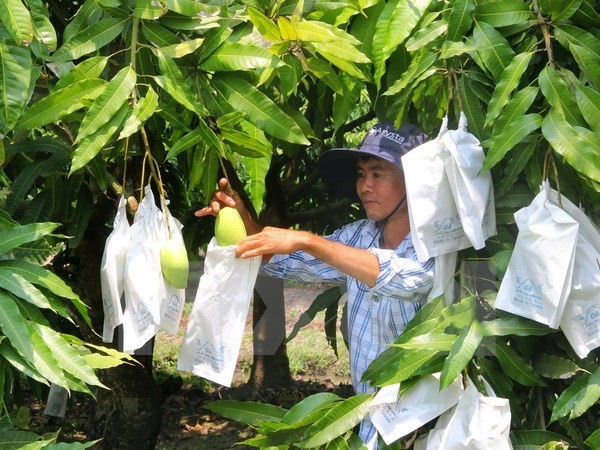 Mangos are covered to prevent pest and disease. (Photo: VNA)
The Vietnam Trade Office in Australia said the first batch of mango will arrive in Australia this month, with about 18 tonnes being imported everyday soon.
Vietnam applied for a license to export mango to Australia in 2009, with approval given after meeting requirements on origin, packaging, pest control, and disease.
The Vietnamese Embassy in Australia and the trade office organised programmes to introduce the fruit at the Australia International Food Fair from September 12 -15 to promote trade and boost consumption of the fruit.
On the occasion, a memorandum of understanding (MoU) on supporting consumption of Vietnamese agricultural products, including fresh fruits was signed between the trade office and the Vietnam Business Association in Australia.-VNA