A 28 year old mother has thanked transport workers who helped deliver her baby on train while she was on the train from Ho Chi Minh City to the northern province of Thanh Hoa.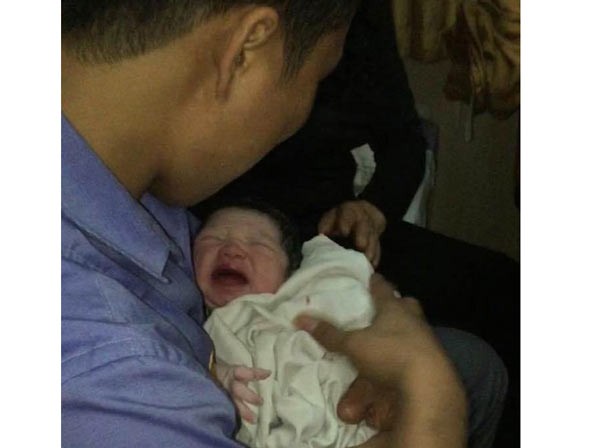 The baby girl was born on train (Photo: SGGP)
Pregnant Bui Thi Thu from Thanh Hoa Province returned her homeland on train on December 14 departing from Ho Chi Minh City and at the midnight she had sign of delivering baby when the train arrived in Thua Luu Station in the central province of Thua Thien-Hue.
Train manager Nguyen Tan Tai phoned Hue station for an emergency. At the same time, he and other staffs prepared everything to help the pregnant woman to deliver baby safely
Until 1 a.m, train workers assisted the pregnant woman to deliver a baby girl safely. When the train arrived in Hue Station, the pregnant woman was quick to be taken to Railway Transport Hospital for further treatment.
This is the third time, train manager Nguyen Tan Tai assisted pregnant women to deliver safely on train.
Bui Thi Thu was discharged from the hospital on December 15.