Like many countries, Singapore has adapted the use of new technologies through the years in various areas. In the past, motorists in Singapore had to use parking coupons to pay for the use of public car parks. Each coupon was for a duration of 30 to 60 minutes and motorists would have to gauge how much time they would need to park their car. The government subsequently introduced the use of prepaid cash cards to pay for the use of public car parks. Today, one is able to make use of Parking.Sg, a mobile application, to pay for the use of public car parks. In addition, you can use the same application to locate nearby car parks. Another example of the use of smart technology is in the area of urban management. In the past, Singaporeans had to call different government agencies to resolve a municipal issue. In 2015, the OneService mobile application was launched; through this application, Singaporeans are able to provide timely feedback on municipal issues so that our government agencies are able to respond in a more coordinated and timely fashion, which hopefully, will enhance the living environment for Singaporeans. I have been reading and following with interest Ho Chi Minh City's Smart City initiatives and its desire to become a Smart City by 2020. I wish the City all the best in achieving its objectives, under the very capable leadership of the government.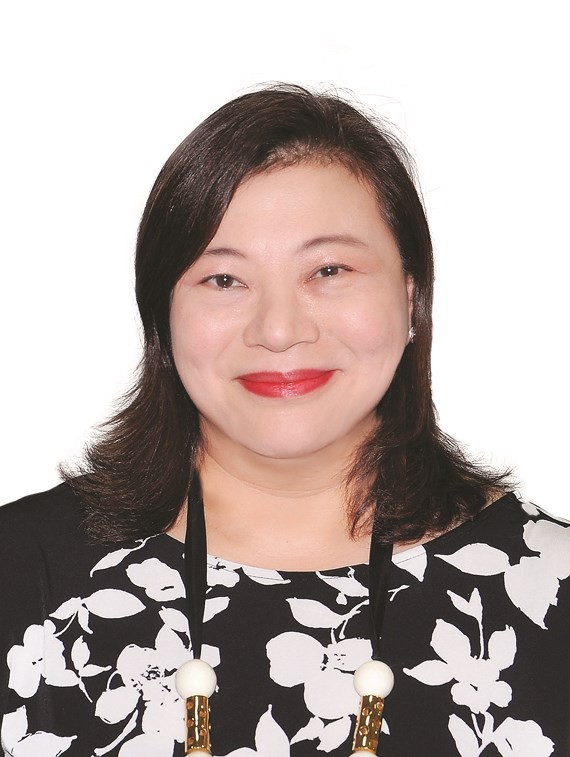 Ms. Leow Siu Lin
Relations between Singapore and Vietnam have grown from strength to strength over the years. Our bilateral relationship is characterized by wide-ranging and substantive cooperation across many fronts and relations were elevated to a Strategic Partnership in 2013. Bilaterally, relations are underpinned by close interactions and exchanges at the highest political levels. Last year, we were honored to welcome Vietnam's President His Excellency Tran Dai Quang who made a State Visit to Singapore; Defence Minister Ngo Xuan Lich also visited Singapore last year. In July this year, Deputy Prime Minister Truong Hoa Binh visited Singapore and Madam Nguyen Thi Kim Ngan, President of the National Assembly and a delegation from the Vietnam Fatherland Front in Ho Chi Minh City made separate visits to Singapore in November. In March this year, my Prime Minister Mr. Lee Hsien Loong made an official visit to Vietnam; PM Lee attended the APEC Economic Leaders Meeting in Da Nang in November. Among the Ministers who visited Vietnam this year were Singapore's Coordinating Minister for Infrastructure and Minister for Transport Mr. Khaw Boon Wan and Minister for Trade, Mr Lim Hng Kiang who attended the 13th Connectivity Ministerial Meeting in Hanoi.
We will be celebrating 45 years of diplomatic relations with Vietnam next year. As part of our celebrations, we are planning several commemorative events which include an art competition and other events throughout the year. The art competition will involve students from primary and secondary schools and we will be organizing this with our friends from the HCMC Union of Friendship Organization. It will showcase the artistic talents of young Vietnamese and more importantly, it will hopefully educate students on the excellent bilateral relations that our two countries share and encourage them to continue to build on the close friendship that has been built over the years.