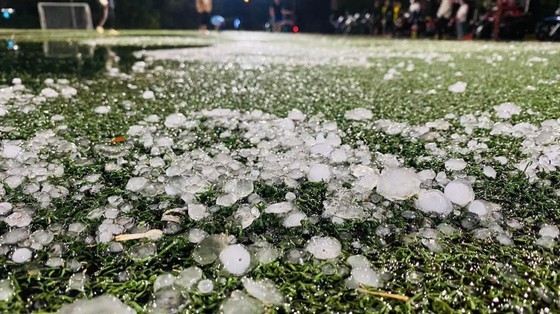 A severe hailstorm hits Dien Bien Phu City and Dien Bien District in the northern mountainous province of Dien Bien on the evening of February 4. (Photo: SGGP)
The 20-minute hailstorm has destroyed gardens of fruits and vegetables. People on the streets rushed for shelter when buildings and houses' roofs were torn off. The rain flooded roads such as Truong Chinh, Vo Nguyen Giap and Hoang Van Thai.
The Standing Office of the National Steering Committee on Natural Disaster Prevention and Control organized a meeting to assess hailstorm damage on February 5.