Northern and mountain provinces have experienced a damaged cold accompanied with hoar frost, reported by the National Hydrology Meteorology Forecast Center on December 23.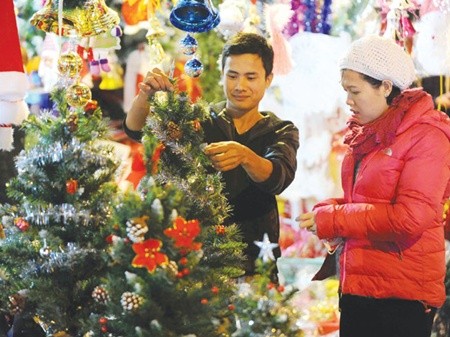 (Photo: SGGP)
The region's Hydrology Meteorology Stations in Cao Bang, Ha Giang, Lao Cai announced that temperature in the areas was measured at 2 degree Celsius.
In the northern delta region like Hanoi, Hai Phong and other provinces, temperature reached at 10- 11 degrees Celsius. In north central and central provinces, temperature also dropped rapidly.
Meanwhile, Ho Chi Minh City and southern provinces were shouldered by warm weather.
Weather situation today is predicted to be better, temperature will swing from 23- 25 degrees Celsius.
By December 25, daily temperature will increase sharply at 30- 32 degrees Celsius however, cold weather will sweep through the area of Ho Chi Minh City and southern provinces in the early morning and at night.