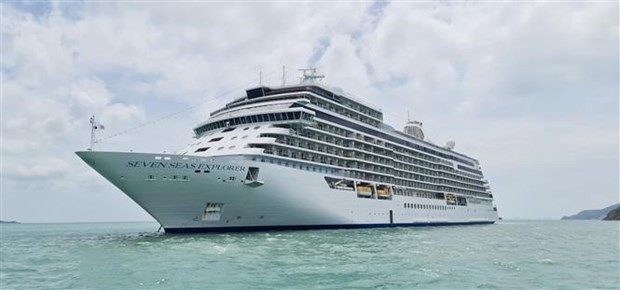 Marshall Islands-flagged cruise ship - The Seven Seas Explores arrives in Nha Trang city on March 1.(Photo: VNA)
The Seven Seas Explores is the first of its kind to come to the province so far this year.
Most of the passengers are from the US, New Zealand, Mexico, Spain, Canada, Switzerland, Hong Kong (China), the Philippines, and Thailand.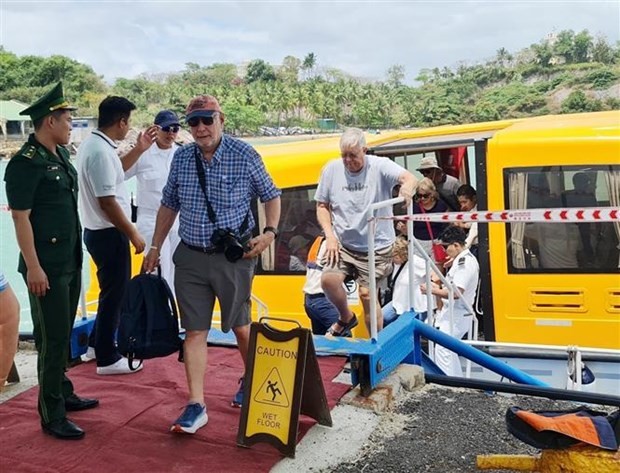 International tourists from the cruise ship. (Photo: VNA)
According to Khanh Hoa provincial Tourism Department, before the outbreak of the Covid-19 pandemic, the province usually hosted international ships. The return of international tourists to the province by sea is a good signal for its tourism.
So far this year, 27 cruise ships have registered to bring international tourists to Nha Trang city in 2023.
Nguyen Thi Le Thanh, director of the department, said that with experience and proper preparation, the province is ready to welcome a large number of international visitors.
This year, the Khanh Hoa tourism industry targets to welcome about 4 million tourists, including 1.5 million international ones, and get a revenue of VND21 trillion (US$885.5 million). Particularly in the first two months of the year, the province welcomed more than 573,000 visitors, earning nearly VND3.3 trillion, more than 3 times the amount in the same period last year.