A cold front is entering in the northern region of Vietnam, reported the National Hydrology Meteorology Forecast Center on November 1.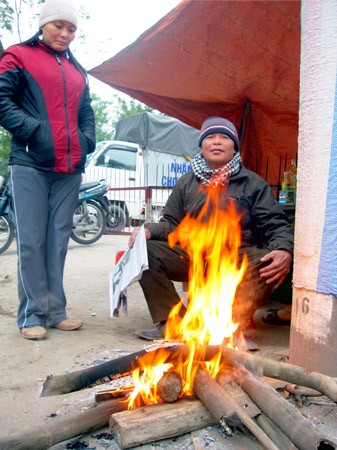 Cold weather shoulders over the northern region. (Photo:SGGP)
The cold weather covered over the northern region yesterday evening, and then it started affecting to the central region.

In December, around four or five cold waves are going to enter the northern and central provinces respectively. Because of the influence of the weather condition, 2- 3 heavy rain spells on the large scales are predicted to appear in the central region.

However, the temperature across the country will increase higher compared to previous years. Particularly, the highest temperature in north west region increased 0, 5- 1, 5 degrees Celsius, 0, 2- 0, 7 degrees Celsius in north east region, 0, 5- 1, 5 degrees Celsius in the central region and 0, 7- 1, 2 degrees Celsius in Central Highlands and southern region.

Rainfall will also increase from 20 percent to 70 percent in the northern provinces. Meanwhile, a lack of rainfall in the south central, central highlands and southern region is measured from 10 percent to 30 percent.