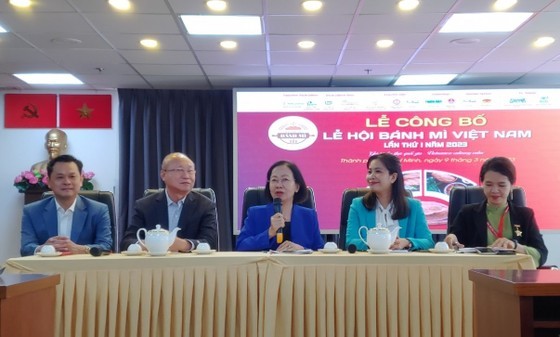 At the press conference (Photo: SGGP)
The 2023 Banh Mi Festival is expected to attract around 120 display booths of hotels, restaurants, Banh Mi stores of local and foreign businesses and draw 50,000 visitors.
The event also includes a ceremony honoring the top Vietnamese oldest and most famous bread brands over 50 years old, a seminar on the development of Vietnamese Banh mi, and the introduction of 105 dishes with bread and fruit bread recipes.
Chairwoman of the HCMC Tourism Association Nguyen Thi Khanh said that Vietnamese food presents a harmony of flavors and colors, and creative recipes to make dishes more diverse in accordance with the local culture. Vietnam's Banh mi shines on the global culinary map.
The festival aims to highlight Banh mi's values to the country's cuisine and promote the most popular street food of Vietnam to international friends as well as honor Vietnamese artisan bread bakers, she stressed.
The attendees contact the phone number 0988 515 096 for details and enroll in the event through the registration form.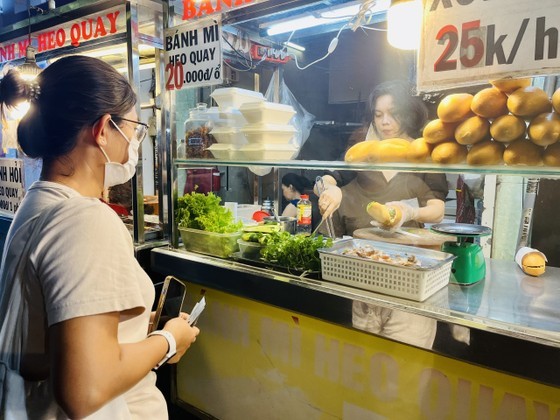 A bread shop on Nguyen Thuong Hien Street in HCMC's District 3 (Photo: SGGP)
In 2020, Google Doodle showed an image of Banh mi, marking 9 years since it was admitted into the Oxford English Dictionary in 2011.
Banh mi, a Vietnamese sandwich, has been admitted into the Oxford English Dictionary. The dictionary defines banh mi as "a Vietnamese snack consisting of a baguette (traditionally baked with both rice and wheat flour) filled with a variety of ingredients, typically including meat, pickled vegetables, and chili. The admittance contributed to promoting Banh mi to foreign tourists and attracting them to come to Vietnam to enjoy a unique experience of local food.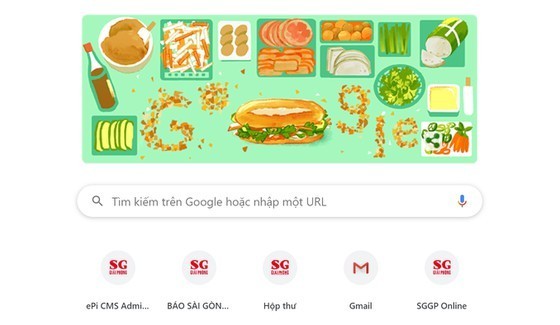 The doodle of Banh Mi was exhibited on Google's homepage in 12 countries.
In 2022, CNN Travel has selected Vietnamese bread (Banh Mi) among the best 23 sandwiches worldwide.