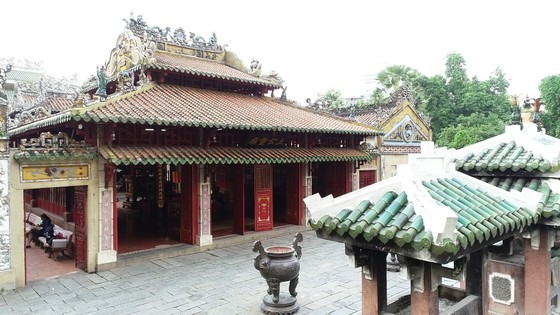 Lang Ong Ba Chieu, the ancient tomb of Le Van Duyet, a high-ranking mandarin of the Nguyen Dynasty in HCMC's Binh Thanh District (Photo: SGGP)
The new service called "Binh Thanh – a peaceful land" presents to visitors the history and development of the district and relic sites related to notable periods in the city's history, such as the Tomb of Marshal Le Van Duyet, also known as Lang Ong Ba Chieu, a high-ranking mandarin of the Nguyen Dynasty; Hai Ba Trung Temple dedicated to Trung Sisters - Trung Trac and Trung Nhi.
Tourists will also have an opportunity to enjoy panoramic views of HCMC from Landmark 81, a super-tall skyscraper in the city and traditional music performances.
The new tour aims to contribute to developing new tourist products under the city's program themed "Welcome to Ho Chi Minh City" which is launched by the city's tourism industry to encourage districts throughout the city to create their own unique tourism products and build tours visiting popular local attractions to invite visitors back after the Covid-19 pandemic.