ASEAN International Expo 2016 kicked off in the southern economic hub of Ho Chi Minh City on September 28, with the participation of more than 160 firms from Vietnam and ASEAN countries with 250 stalls.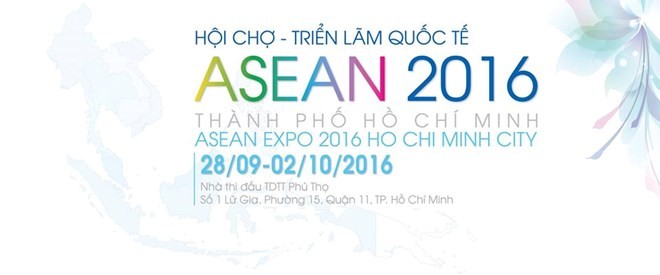 ASEAN International Expo 2016's banner (Photo: aseanexpo.vn)
The event is held by the Vietnam Advertisement Association (VAA), Ho Chi Minh City Union of Business Association (HUBA) and Dong Nam Advertising Commercial Promotion to mark ASEAN Economic Community (AEC) establishment and 49th founding anniversary of Association of Southeast Asian Nations (ASEAN).
The five–day expo is expected to provide a venue for ASEAN enterprises to promote their brands and products, contributing to boosting trade ties and increasing import-export turnovers, said Huynh Van Minh, President of HUBA.
ASEAN businesses have brought various outstanding products at reasonable prices, including clothes, jewellery, health and beauty goods, souvenirs, and food and beverage.
Visitors will also be entertained by music and art performances by ASEAN countries every night at the event.-VNA