The Vietnam Registration (VR) yesterday issued its document requiring Honda Vietnam to implement a public campaign to recall all 12,000 SH125i and SH150i scooters with error in the anti-thief alarm system and repair them.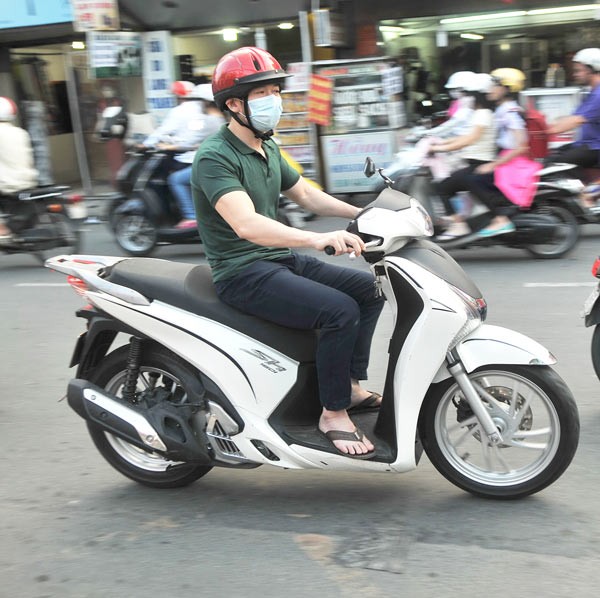 The Vietnam Registration asked Honda Vietnam to publicly recall all SH scooters with error in the anti-thief system on November 30 (Photo: SGGP)
According to VR, it has received a written explanation from the company on the anti-thief alarm system of the new version of SH scooters.

After scrutinizing related matters, the agency said that the system has not operated in accordance with designed functions announced by the producer.
The system has been designed to automatically sound for 10 days after the SH scooter is stolen. However, it has worked only about 10 minutes due to error, which might cause property loss to customers, VR affirmed.
Honda Vietnam has violated the regulation on inspection of technical safety, quality and environmental protection in manufacture and assembly of motorcycles.
Efforts by the company recently to mitigate issue and prevent from opening a public recall campaign seemed neither transparent nor fair to Vietnamese consumers, the agency said.
Therefore, the Ministry of Transport has instructed VR to make clear the case and force Honda Vietnam to conduct its responsibilities to customers as per the law.
On the same day, VR reported to the ministry violations of the company.