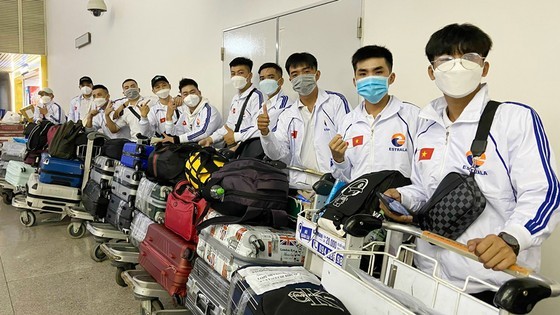 Vietnamese workers head to Japan to work (Photo: SGGP)
The figure surpassed the target set for last year, which stood at 90,000.
Among the workers sent abroad last year, 49,000 were female, accounting for 34.2 percent. Japan was the top destination with more than 67,000, followed by Taiwan (China) with nearly 58,600 and the Republic of Korea with approximately 10,000.
The figure in 2022 was still lower than in 2019 (the pre-pandemic period) which hit 147,000 workers.
Nguyen Gia Liem, head of the department, said the demand for workers in industrial zones, factories, and construction sites was huge post-pandemic.
The demand for workers in the agriculture sector in Japan, the RoK, and Taiwan also surged mainly due to aging and decreasing population, he added.
"Vietnamese workers are hard-working and learn quickly. Besides markets in northeastern Asia, northern Europe, and the Middle East, we will also send more workers to other countries like Germany and Australia," he said.
In 2023, the country set a target to send 110,000 workers abroad.