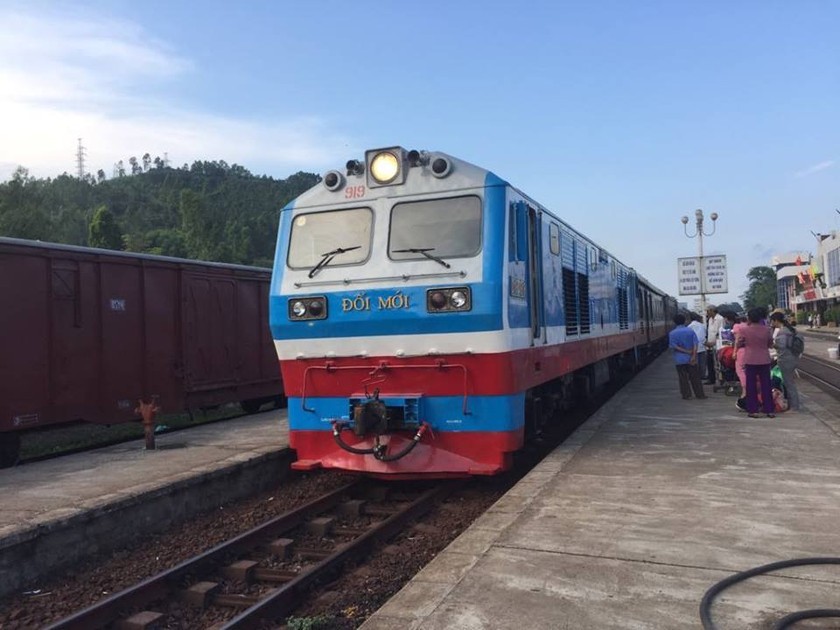 Vietnam Railways will add more 52 trains on the occasion of the 48th anniversary of the Liberation of the South and National Reunification (April 30) and International Labor Day. (Photo: KK)
Additional trains will include routes of Hanoi – Thanh Hoa, Hanoi – Vinh, Hanoi- Dong Hoi, Hanoi – Da Nang, Hanoi – Hai Phong, Hanoi – Lao Cai, and HCMC- Da Nang/ Quang Ngai/ Dieu Tri/ Quy Nhon/ Nha Trang/ Phan Thiet.
In addition, VNR also plans to provide more Hanoi – HCMC trains numbered SE11/SE12.
The company will also offer discounted tickets to students and passengers under a preferential treatment policy, such as Vietnamese heroic mothers, children with disabilities, disabled people, war veterans, wounded soldiers, students and the elderly. Passengers who purchase return tickets will receive a discount of five percent.