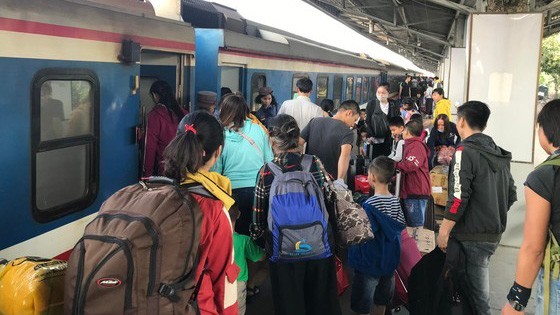 (Illustrative photo : SGGP)
Accordingly, the company will provide a discount of two, four, and six percent for a group of 5-10 travelers who purchased train tickets from 1-4 days, 5-19 days, and 20 days and over before departure, respectively.
A group of 11-40 travelers will receive a discount of four, six and eight percent; 41-70 people to get six, eight and ten percent; 71-100 passengers to enjoy eight, ten and 12 percent; 101 people and over to be offered 10, 12, 14 percent.
In addition, travel companies' tour guides of groups will enjoy a discount of 10 percent.
An individual passenger will get a discount of five percent, ten percent, 20 percent, and 40 percent for buying tickets from 5-9 days, 10-19 days, 20-39 days, and 40 days ahead of departure.