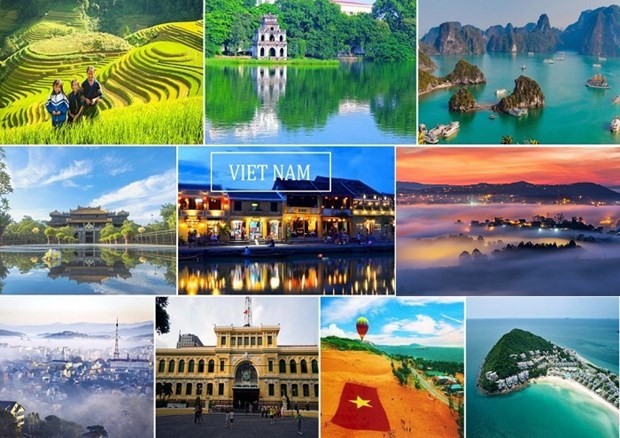 Vietnam is among the top three attractive destinations for RoK visitors. (Photo: VNA)

Korean tourists have spent money on travel abroad as soon as Covid-19 prevention measures are lifted.
Data from KB Kookmin Card from January 1 – May 15 showed that Asia, Taiwan (China), Vietnam, Japan, and Thailand are particularly popular destinations for Korean tourists with growth rates of 319 percent, 227 percent, 193 percent, and 172 percent, respectively.
The number of air tickets to Vietnam booked by Korean tourists accounted for 12 percent of the total air tickets for outbound tours, just after Japan with 52 percent.
According to KB Kookmin Card, the booking rate of air tickets by Korean holidaymakers increased in all regions, with the highest growth recorded for Asia with a year-on-year surge of 192 percent.
Travel agencies, airlines, and duty-free shops in the RoK witnessed respective revenue surges of 409 percent, 150 percent , and 88 percent compared to the same period last year.