The Ministry of Transport proposed Uber which is an app-based transportation network and taxi company headquartered in the US to sign contracts only with transport companies who have got business licenses.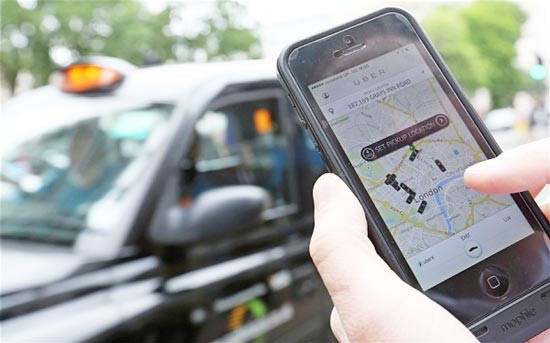 Transport Ministry asks Uber app taxi service to sign contracts with licensed transport companies in Vietnam
In a dispatch sent to Uber as per instruction by Minister Dinh La Thang, Transport Department specified that Uber should provide their service via cars with badges, logos and Global Position System (GPS) tracking devices as per regulations in the decree on automobile service business.
The Ministry of Transport has also sent a document to transport companies who have signed or will sign contracts with Uber, asking them comply with related regulations when supplying their cars and drivers for Uber app taxi service.
Minister Thang instructed the ministry's inspectorate to conduct unexpected or periodic inspections over Uber service and means that the service uses.
At a meeting with Mr. Jordan Condo, Uber's head of public policy for the Asia Pacific region yesterday afternoon, Mr. Thang said that the ministry was ready to create good conditions for transport companies to operate effectively, benefit residents and for these companies and reduce transport fee.
However, he stressed that they must operate in accordance with the government's regulations and ensure safety for their passengers.

Related article:
Uber taxi must do business registration in Vietnam, official