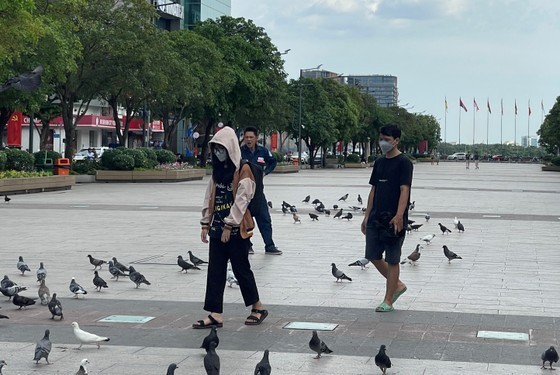 Citizens are advised to wear protective clothes against hot weather when going out

Accordingly, the Southern Regional Hydrometeorological Center informed that in Ho Chi Minh City, during the day there is no rain with the temperature between 26-34oC and the average humidity of 40-80. Southeastern provinces have a temperature between 23-35oC, while the one in the Mekong Delta provinces is from 23-34oC.
The National Hydrometeorological Center also forecast that the UV index of major cities in the Central and Southern regions of Vietnam like Nha Trang, HCMC, Can Tho, and Ca Mau will all reach level 9 from 11:00 a.m. to 14:00 p.m.
Experts, therefore, warn that the public should minimize their traveling on streets in the middle of the day. Anyone having to go out must wear sunscreen and protective clothes, face masks, sunglasses to avoid sunstroke.