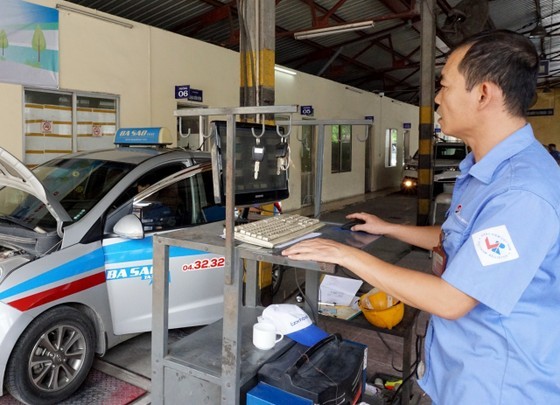 At a registration center
Of these, it is worth noting that new automobiles having sufficient legal documents will be officially exempt from first time registration within one year from the year of manufacture.
Eligible vehicles will be issued stamps and certificates at registration centers without being driven to the registration centers.
Additionally, the periodic inspection cycle for some vehicles is also adjusted following the new circular. Particularly, 9-seat passenger cars without transport business have their periodic inspection cycle increased from 30 months to 36 months.
As for the over 9-seat passenger cars, their inspection cycle is increased from 18 months to 24 months.
The group of trucks and tractors manufactured for 20 years or more (including trucks and tractors which have been converted into specialized vehicles), trucks with functions converted from passenger buses manufactured for 15 years or more are also extended the inspection cycle from three months to six months.
Besides, Circular No.02 also adjusts some contents to reduce procedures and costs and save time for people and businesses.