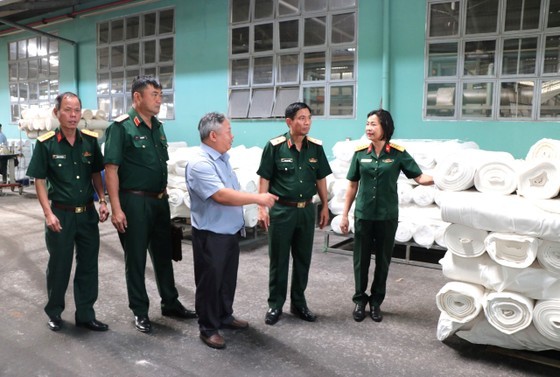 Brigadier General Dang Van Hung and relevant parties inspect the actual situation of the land handover. (Photo: SGGP)
Tay Nam Company and Textile No.7 Company have completely handed over 5,365 square meters of military land in Ward 13, Tan Binh District, HCMC, to Tan Binh District to carry out the project of the T3 passenger terminal and connecting roads from Tran Quoc Hoan Street and Cong Hoa Street to T3 passenger terminal at Tan Son Nhat International Airport.
According to the land handover minutes, Tay Nam Company and Textile No.7 Company are responsible for providing full documents on policies to support the relocation of assets on the land, the costs of dismantling, installing, and relocating machinery and equipment systems and auxiliary systems, ensuring the operation of production lines.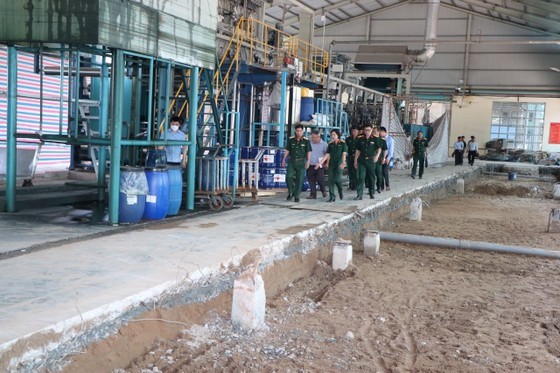 The Textile No.7 Company builds a foundation to move machinery and equipment. (Photo: SGGP)
The committee for site clearance support and compensation of Tan Binh District is responsible for appraising documents, submitting them to competent authorities for approval, and paying support amounts to companies according to the agreed timelines between the parties.