The Indian Yoga Association (IYA) opened its first Vietnam office at VYOGA in Ho Chi Minh City's Tan Binh district on December 15.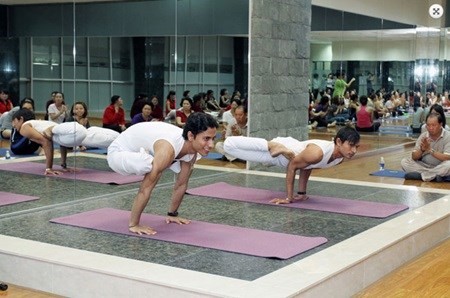 An yoga class by VYOGA. (Photo: VYOGA)
IYA was established as an informal group under the patronage of the Consulate General of India on October 2 on the occasion of the birth anniversary of Mahatma Gandhi and the International Day of Non-Violence.
The yoga trainers have taken out time from their daily schedule to promote yoga, and are giving free classes to learners.
The association will also undertake academic work and offer training by organising free workshops, discussions and special programmes, including yoga for children, the elderly and for those with special needs.
"We are thankful for the support received from Vietnam, as Vietnam was one of the first countries to co-sponsor the Resolution on June 21 to be International Day of Yoga of India at the UN General Assembly," according to a press release from the Indian Consulate in HCM City.
Other events including free classes will be organised on Friday and Sunday at Vyoga centres in Binh Duong province and HCM City.