The Hanoi People's Committee has said local committees and other city agencies should use the E5 biofuel, which contains five percent ethanol, in their official cars.
The committee will stop reimbursing the bills for regular fuel purchases by offices and authoritative bodies being funded by the state budget from the beginning of next year. The committee also said its officials should use the biofuel in their personal vehicles.
The city's department of trade and industry has been asked to ensure stable and sufficient supply of the E5 biofuel to meet the market demand.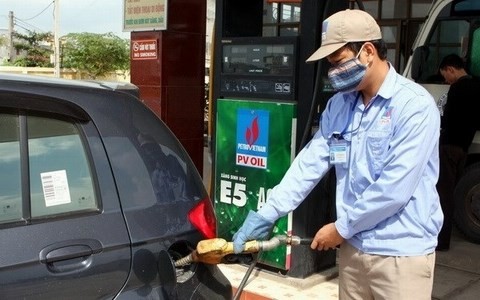 Illustrative image (Source: vietbao.vn)