The smooth traffic situation through Ben Tre Province on the last day of the five-day holiday.
In the provinces of Tien Giang and Long An, traffic police forces were regularly present at the traffic hotspots to regulate traffic.
Rach Mieu Bridge BOT Company said that Rach Mieu Bridge did not see any congestion on May 3.
Previously, during the first and last days of the holiday, the highest volume of vehicles through the toll plaza topped 27,000 turns while the number on the other days was around 23,000 turns.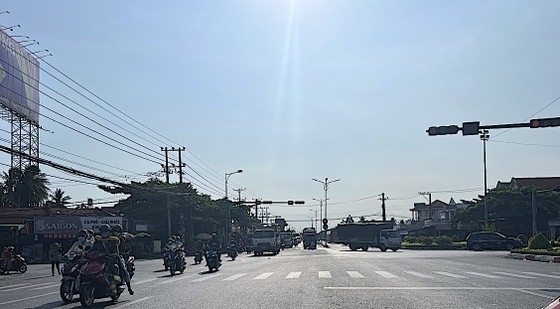 The traffic situation on the National Highway No.1 through Tien Giang Province remains clear on May 3.
In the Mekong Delta province of Kien Giang, around 50 high-speed boats and ferries from Ha Tien City, Rach Gia City to Hon Son, Nam Du (Kien Hai), Phu Quoc City and vice versa operated from April 30 to May 2.
In order to well serve the travel demand of passengers during the holiday, the high-speed boat and ferry companies have increased ships to take passengers to Hon Son, Nam Du, particularly Phu Quoc Island.
According to Phu Quoc International Airport, it is estimated to have 594 flights landing at and taking off from the airport from June 28 to May 3, comprising 48 international flights and 546 domestic ones.
On May 1, around 104 flights was to and from the airport, decreasing more than 20 percent over the same period last year. During the holiday, Phu Quoc Airport received some 115,680 passengers including 6,480 international visitors and 109,200 domestic ones.