An exhibition of Vietnam Fine Arts will take place at Viet Nam Center for Culture and Arts in Hanoi on December 9- 23, reported Head of the Department of Fine Arts, Photography and Exhibitions Vi Kien Thanh under Ministry of Culture, Sport and Tourism at a press conference in Hanoi yesterday.

This year's exhibition attracted the participation of 4, 076 entries of 409 Vietnamese artists across the country. The jury has selected 409 painting and sculpture works to display at the exhibition.

At the exhibition, the organizational board will grant gold, silver and consolation prizes for 38 best art works.

The exhibition was held every five years is considered as a mirror to reflect a new development of the national fine arts.

The experts said that artists aged under 45 make up 50 percent of authors in this year exhibition and the number of young artists showed that they took the leading role in fine arts.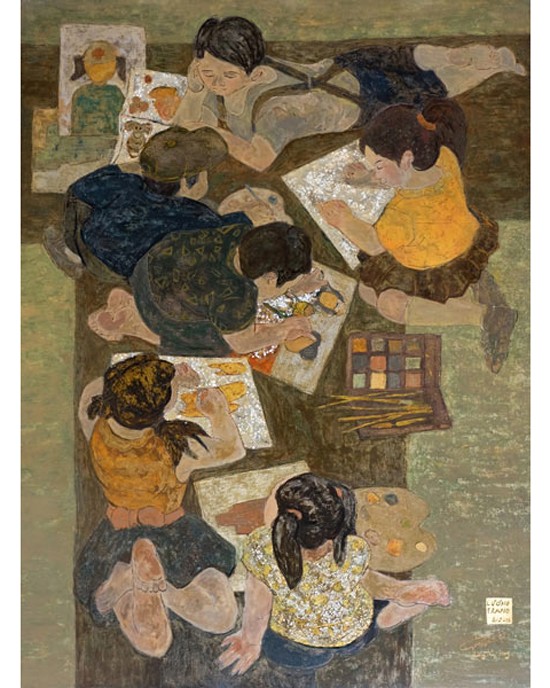 A lacquer painting under theme "A new day" by Luong Thuy Trang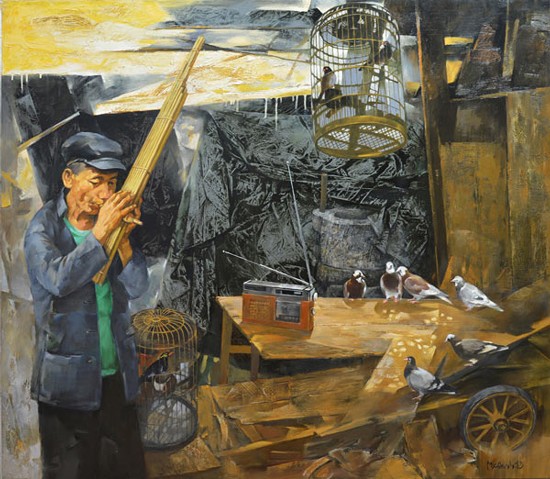 A oil painting under theme "March" by Mai Xuan Oanh