Heavy rains caused flooding in the main streets of Hoi An, Bach Dang, Nguyen Thai Hoc, Cong Nu Ngoc Hoa, and Nguyen Phuoc Chu. Water levels in some places reached 0.5 meters.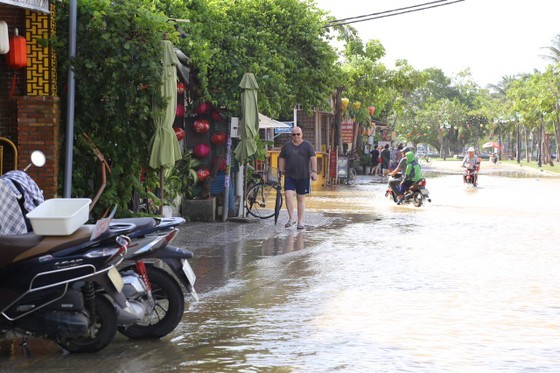 Foreign tourists are very excited to wade in the water and take a boat ride in Hoi An ancient town.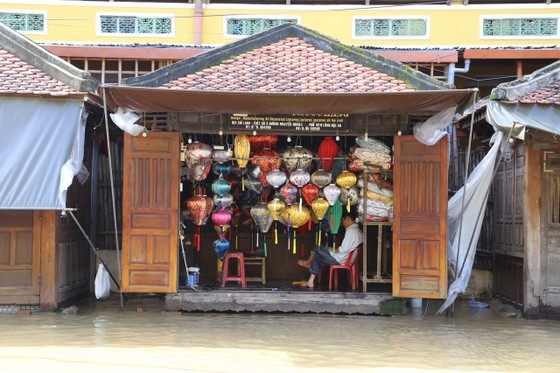 According to local people, this is the biggest flood of the year with a large volume of rainwater.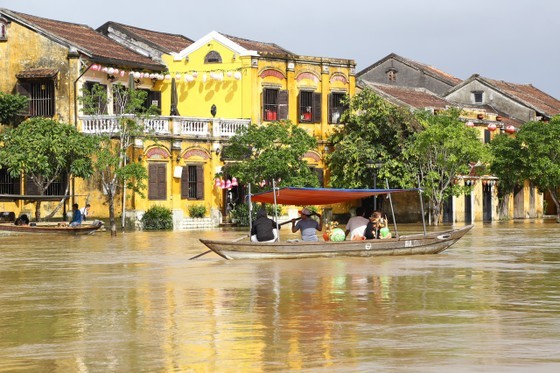 People take boats to ride around flooded streets.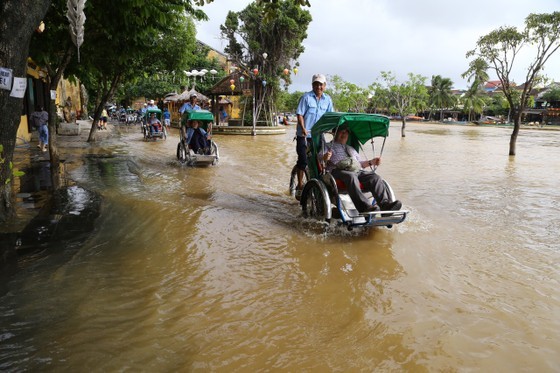 Ms. Pham Thi Ngoc Tram living in Minh An Ward of Hoi An City said that residents are very familiar with flooding caused by torrential rains. However, tourists are very interested in wading in floodwaters.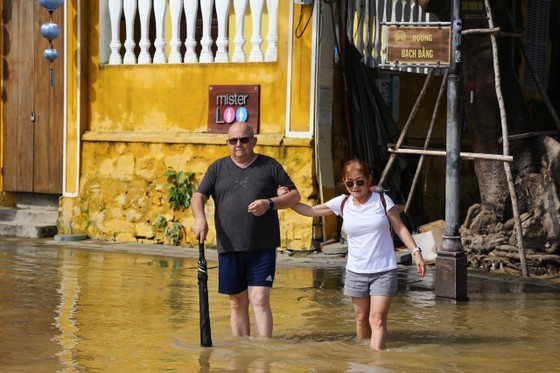 Many visitors are very excited about taking cyclo rides and cycling to explore the ancient town during the rainy season.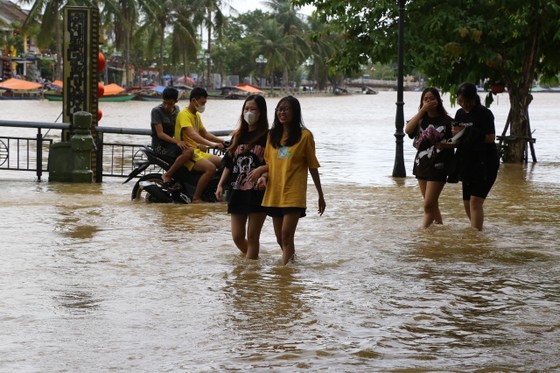 Many tourists said that this is their most memorable experience in Hoi An.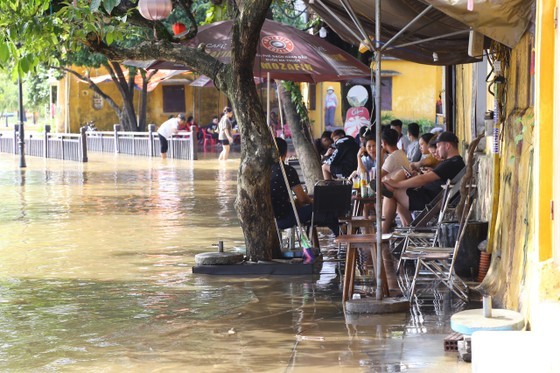 Coffee shops on flooded streets of Nguyen Thai Hoc and Bach Dang attract large numbers of foreign tourists.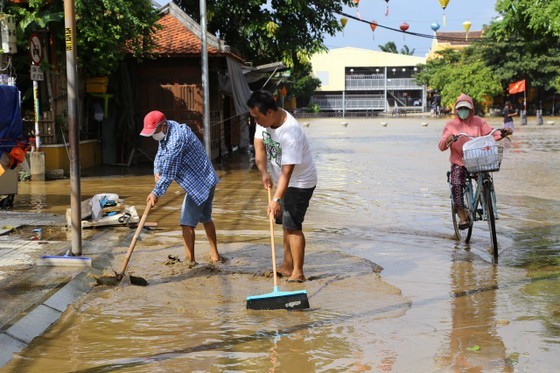 When the water is receding slowly, local people clean up the muddy roads to attract tourists.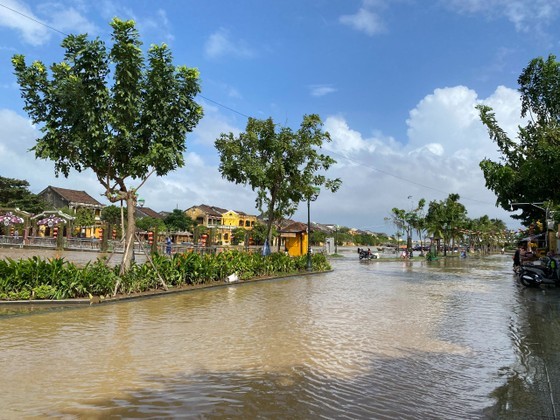 Heavy downpours floods Nguyen Phuc Chu Street.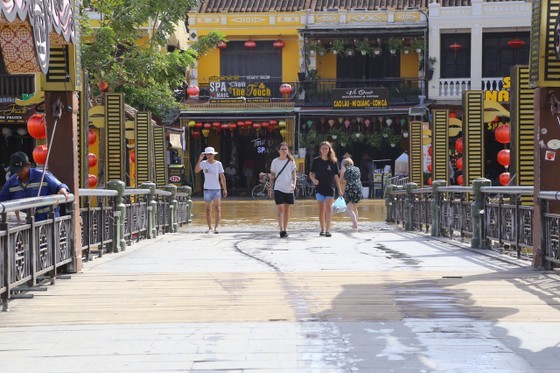 At 1 a.m. on November 15, the peak flood on the Thu Bon River in Hoi An reached 1.77 meters. The water level gradually falls today.