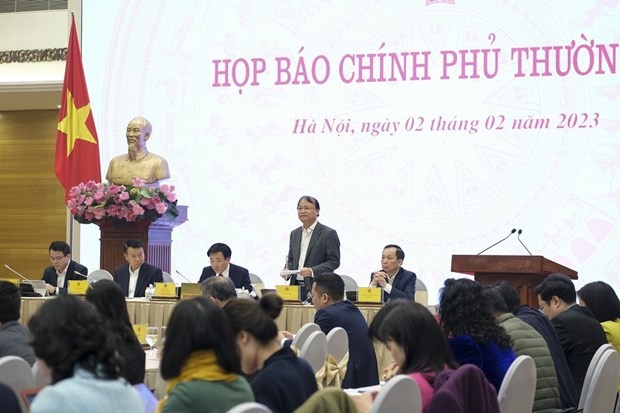 At the Government's regular press conference (Photo: VNA)
Speaking at the regular Government press conference for January on February 2, the deputy minister said export revenues reached US$371.3 billion in 2022, up 10.5% from the previous year. Thus, with a projected growth rate of 6%, the total export value this year would be around US$393-394 billion.
According to Hai, falling world demand is a big challenge for Vietnam's exports in 2023. He said Vietnam's export growth would depend on such factors as the Russia-Ukraine conflict and inflation in big import markets.
Besides, tax cuts in line with roadmaps set by free trade agreements and strong investment inflows are favorable factors for export, he said.