At a press conference yesterday afternoon, the ministry said that the country now has 70,000 hectares of organic farming area with the attendance of about 60 groups, businesses and production establishments.

They have labelled their products organic without certifications except some large groups such as TH and Vinamilk who have been certified by international organizations.
Deputy Minister Tran Thanh Nam said that the ministry has completed a draft decree on organic agricultural production, sent to the Ministry of Justice for assessment before submitting to the Prime Minister to consider and issue this month or next January as per plan.
Right after that the ministry will build a project on organic agricultural production in Vietnam.
Mr. Nam affirmed that the decree and the project issue is a chance for Vietnamese businesses to participate in producing organic food to meet domestic and export demand. Standards will provide consumers a basic to recognize what are really organic food.
The decree will specify regulations on certification, labelling, inspection and supervision organizations to organic food and farming.
On December 16, the first international forum on organic agriculture in Vietnam will take place, expected to lure the attendance by the PM and 400 delegates including experts from many countries, representatives of associations and embassies in Vietnam.
At the event, international experts will share experiences in organic agricultural production to Vietnamese firms.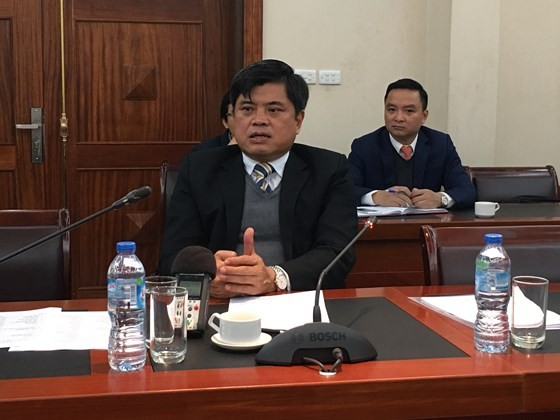 Deputy Minister of Agriculture and Rural Development Tran Thanh Nam at the news conference on organic agricultural production on December 13 (Photo: SGGP)