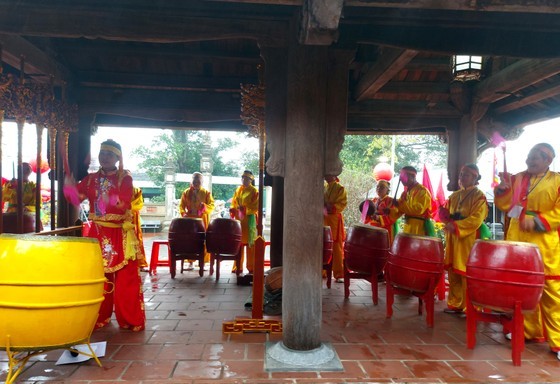 At the ceremony celebrating the death anniversary of King Mai Hac De on February 3 in Ha Tinh Province (Photo: SGGP)
The event was held at his worship complex in Mai Lam village, Loc Ha District's Mai Phu Commune.
The local people of Mai Phu Commune offered more than 1,800 Chung cakes (square glutinous rice cakes) to King Mai Hac De. These offerings then were handed over to people as a lucky gift on Tet holiday.
King Mai Hac De, whose real name was Mai Thuc Loan, was born in Mai Phu Commune in 670 and orphaned at an early age.
He led people to oppose the occupancy of China's Tang Dynasty in Vietnam in the early eighth century. Under his rule, Vietnamese people regained sovereignty and lived in peace for nearly 10 years (713-722) before he passed away in 723.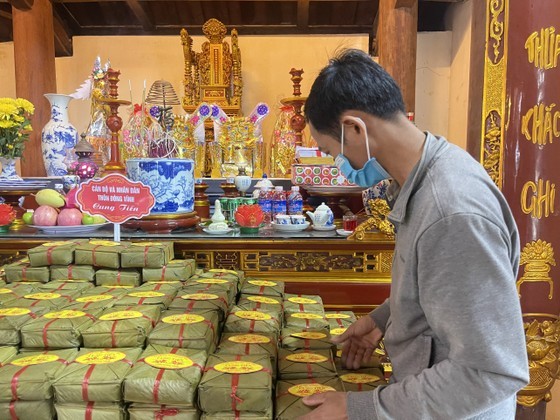 The local people of Mai Phu Commune offered more than 1,800 Chung cakes (square glutinous rice cakes) to King Mai Hac De. (Photo: SGGP)
King Mai Hac De's worshiping ritual (Photo: SGGP)