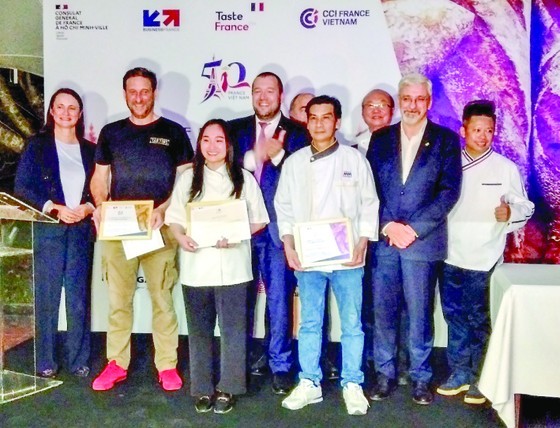 Winners of the baguette-making contest (Photo: SGGP)
The second and third places went to Jérôme Buzenet and Nguyen Van Chi respectively.
The winners of the contest will receive an opportunity to participate in bread baking a training course at Lesaffre's bakery center in Singapore.
The baguette-making contest was co-organized by the consulate general of France in HCMC, Business France Vietnam, the French Chamber of Commerce and Industry in Vietnam (CCIFV), and Taste France.
The baguette is a symbol of France around the world. Its origin goes back to the 17th century. UNESCO granted "intangible cultural heritage status" to the tradition of making baguettes and the lifestyle that surrounds them in 2022.