Vietnamese athletes won a total of 36 gold medals after five days of competition at the ongoing eighth ASEAN Para Games in Singapore that opened on December 3.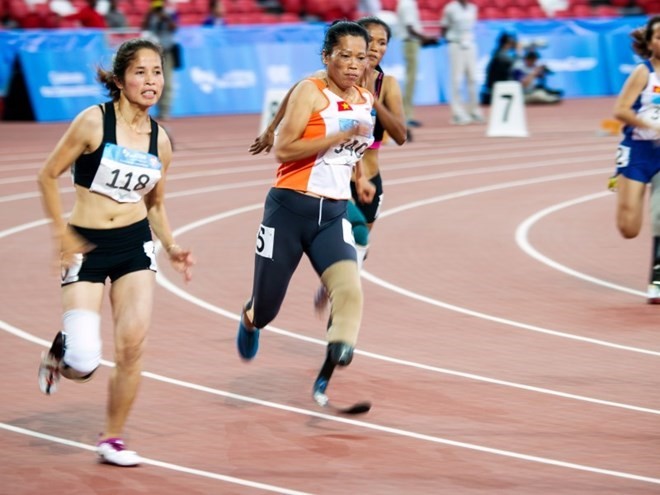 Illustrative photo (Source:SAPGOC)
The result placed Vietnam third on the tally, behind Thailand with 59 gold medals and Indonesia with 58.
On December 7, Vietnamese swimmers brought home five more gold medals and set two new records. So far, the swimming team has gained a total of 18 gold, 19 silver, and 17 bronze medals.
On the track-and-field, athletes took three gold medals.
Meanwhile, weightlifters clinched two more gold medals.