"Toi Thay Hoa Vang Tren Co Xanh" (Yellow Flowers on the Green Grass), of director Victor Vu, won top prizes at the 19th Vietnâm Film Festivl, which kicked off on December 1 and ended on December 5 in Ho Chi Minh City.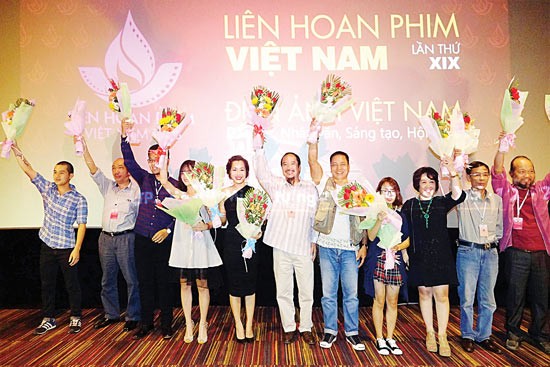 At the event (Photo: SGGP)
125 films have been sent to the festival and 15 of them were screened in cinemas namely Galaxy Nguyen Du in District 1, Cinestar at 271 Nguyen Trai street in district 1, BHD Cineplex 3-2 in district 10, Mega GS in Cao Thang Street of district 3 and CGV Hung Vuong of district 5 which attracted viewers' attention.

Cinema owners said that audiences flocked to theaters to watch these films even documentary or scientific films. Mr. Kim In Chul, manager of CGV cinema chains said that during this year film festival, his cinema screened 43 scientifically documentary films.
Before, very a few audiences came to see this kind of film but the situation changed with more viewers going to cinemas.