The Hoang Sa district in central Da Nang City broke ground on an exhibition centre dedicated to the Hoang Sa (Paracel) archipelago on December 7.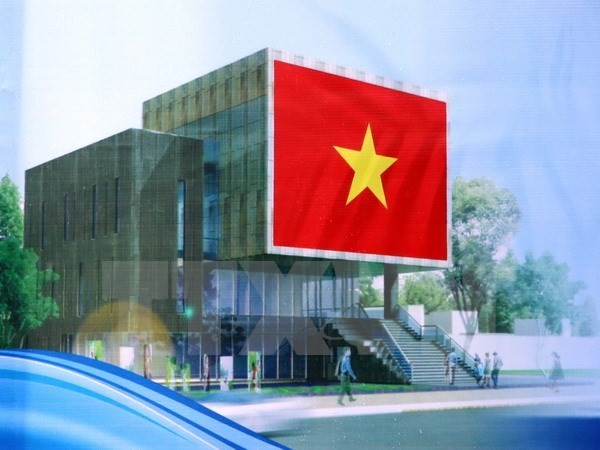 Design of the Hoang Sa exhibition centre. (Photo: VNA)
The facility with four storeys has an investment of 40 billion VND (1.78 million USD).
Located at Hoang Sa Street in Son Tra district, the exhibition house will be used for the showcase of a range of documentaries in forms of moving pictures on the process of establishing and exercising Vietnam's sovereignty over Hoang Sa throughout different periods in history.
The municipal administration will provide technical assistance to the exhibition house.
Among exhibits there will be official documents dating back to before the Nguyen Dynasty (1802-1945) about the archipelago's geographical location and natural conditions and documents from China and western nations on Vietnam's sovereignty over the archipelago. Materials on Vietnam's sovereignty over Hoang Sa from 1858-1954, 1954-1974 and documents on the Vietnamese State's management of Hoang Sa since 1975 will also be displayed at the house.
The centre is built with the goal of raising relevant public's awareness about national sovereignty.