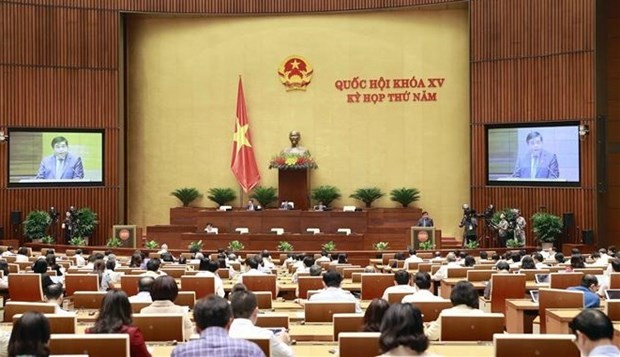 At the NA's working session. (Photo: VNA)
Minister of Planning and Investment Nguyen Chi Dung, who presented the proposal, noted that the draft resolution is intended to create a legal framework for the country's largest economic hub to optimize its potential and advantages, create breakthroughs, and remove bottlenecks in local socio-economic development.
The document features new policies covering investment, finance banking, land management, and planning and apparatus organization.
Regarding the new policies and mechanisms, the Government raised proposals on the city's use of public investment capital sourced from the city budget and its pilot application of the urban development model towards Transit Oriented Development (TOD).
Besides, HCMC should be allowed to expand investment areas under the public-private partnership (PPP) for sport and culture projects, apply the Build-Operate-Transfer (BOT) contract in the present road projects and carry out such BOT projects using its budget, and implement regional, inter-regional projects with the local budget.
The draft resolution also stipulates incentives to attract strategic investors in such areas as chip production, semiconductor integrated circuits, new materials, conditions for strategic investors, procedures of project registration, and the selection of strategic investors, among others.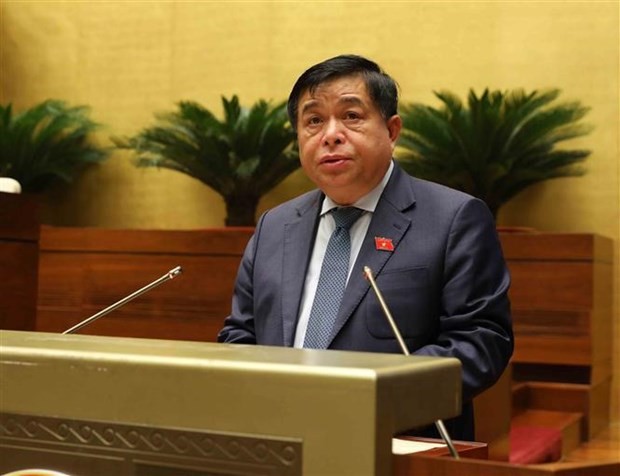 Minister of Planning and Investment Nguyen Chi Dung presents the proposal. (Photo: VNA)
Chairman of the NA's Finance-Budget Committee Le Quang Manh, who represented the assessment agency, noted that the report should evaluate precisely both positive aspects and challenges to the implementation of the policies and mechanisms, especially those impacting the State budget spending and the current resources.
It needs to include more policies on budget collection as the city has great advantages in terms of sources of income, he said, adding that more regulations on the responsibility of organizations and individuals should be supplemented, apart from those on decentralization.
To realize such regulations, it requires many guidance documents. Therefore, the committee suggested a resolution stipulating what should be done and the responsibility of those involved.