According to the revised social insurance law that will take effect from January 1, next year, businesses will have to pay higher than present amount of social insurance to more benefit workers, said Deputy Minister of Labor, Invalids and Social Affairs Pham Minh Huan.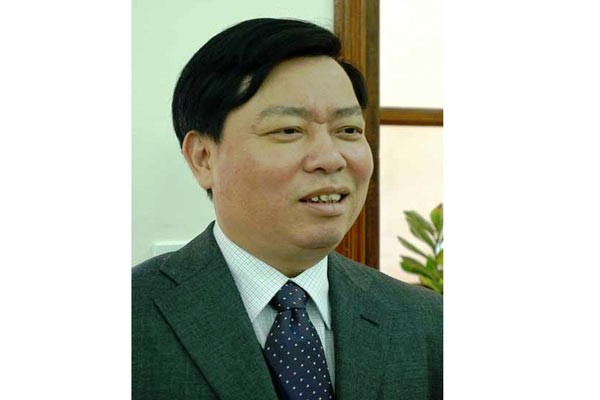 Deputy Minister of Labor, Invalids and Social Affairs Pham Minh Huan (Photo: SGGP)
In an interview with Sai Gon Giai Phong Newspaper, Mr. Huan said that the revised law supplements many regulations to better protect workers' rights.
From January 1, 2016 until 2017, social insurance premiums will be deducted from allowances besides basic wage in labor contracts. It will base on total earnings from January 1, 2018. Of these, workers will pay 8 percent and businesses will pay 18 percent, totaling 26 percent.
Therefore, social insurance costs of businesses will increase, he affirmed.
A survey by the ministry shows that there are about 30-40 allowances named differently by businesses.
The ministry divides them into two groups comprising fixed and unstable items depending on businesses' performance and workers' productivity. The ministry is urgently completing a circular to guide social insurance calculation as per the new regulation, it will detail each item.
The premium calculation base will exclude bonuses and expenses on mid-shift meal, travelling, telephone, housing and child care.
The public has raised concern that the revised law will force businesses to cut allowances and increase the number of those evading social insurance payment.
Deputy Minister Pham Minh Huan said that besides the ministry's inspectorate, there will have a 500-member social insurance inspectorate from next year. They have been trained to tighten supervision over social insurance payment of businesses.
Violators will be penalized strictly. Besides, the amended criminal law that will go into effect from July 1 next year will supplement the charge of social insurance fraud.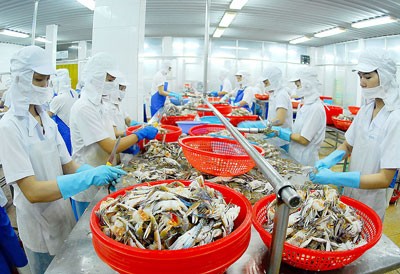 Social insurance premium increase aims at higher pension for workers (Photo: SGGP)
Deputy director general of Vietnam Social Insurance Agency Do Van Sinh reported that social insurance debt has increased to VND9.3 trillion (US$414 million) so far. The agency expected that it will reduce to VND5 trillion (US$223 million) by the end of this year as local authorities have sped up collection.
Many businesses have said that the new social insurance law will raise them more difficulties besides regional minimum wage increase that has also been approved next year.
Deputy Minister Huan said that they will collect businesses' opinions. If it is too difficult, the ministry will consider extending the time to calculate social insurance on total income base after 2018.
Ms. Tran Thi Thuy Nga, head of the Social Insurance Department under the ministry said that the number of social insurance participants is only 20 percent of now, meaning the rest 80 percent will not have pension after retirement.