Vietnamese Prime Minister Pham Minh Chinh shakes hands with leaders of Binh Dinh Province.
Vietnamese Prime Minister Pham Minh Chinh and a working delegation of the Central witnessed the ceremony.
The coastal road project has a length of more than 115 kilometers, stretching from Quy Nhon City to Hoai Nhon Town of Binh Dinh Province, with a total investment capital of more than VND9,000 billion (US$384 million), including eight component projects with a total length of 99 kilometers. The remaining 16 kilometers belong to National Highway 1D in Quy Nhon City.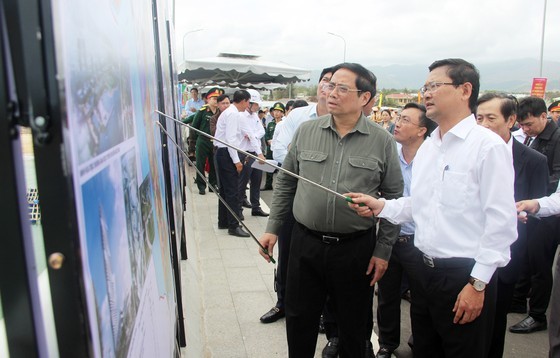 Prime Minister Pham Minh Chinh inspects marine spatial development planning of Binh Dinh Province.
Over the passing years, the Central province has exploited resources and received support from the Central to implement and complete three component projects with a length of 38 kilometers, including Cat Tien - De Gi section, De Gi - My Thanh section, Lai Giang bridge - Thien Chanh Bridge section. Of these, the section of Cat Tien- My Thanh has a total investment of VND1,967 billion (US$84 million) from the Central and local budgets.
The coastal road project is expected to create a breakthrough, open opportunities for coastal development in the locality and create conditions to exploit the coastal land fund for urban development, tourism, green industry, marine economy and so on. Notably, the project also contributes to connecting three provinces of Quang Ngai, Binh Dinh and Phu Yen.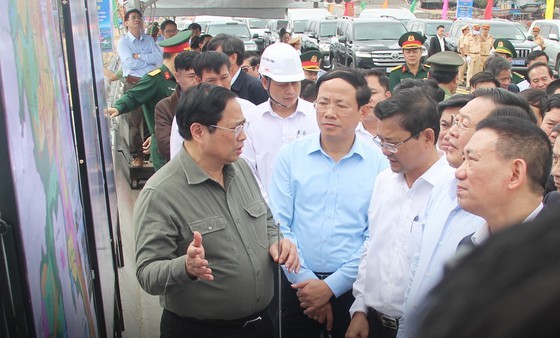 Prime Minister Pham Minh Chinh directs Binh Dinh to focus on completing the component projects of the coastal road.
Speaking at the inauguration ceremony, Prime Minister Pham Minh Chinh suggested that Binh Dinh Province should focus on completing the remaining component projects to soon complete the entire route through the province under the national coastal road project.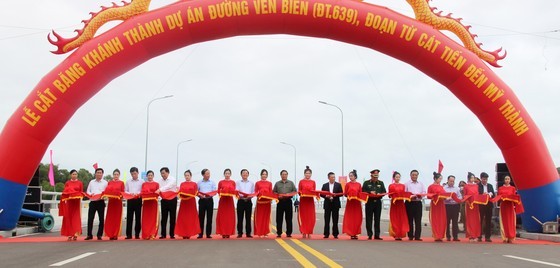 Prime Minister Pham Minh Chinh and leaders cut the ribbon to inaugurate coastal road project DT 639's section from Cat Tien to My Thanh.
Previously, PM Chinh and the working delegation paid a visit to staff and air forces at Phu Cat Airport, checked and surveyed Phu Cat Airport upgrade and expansion project.
PM Pham Minh Chinh proposed the Ministry of Transport to chair, coordinate with relevant units and authorities of Binh Dinh Province to soon complete planning documents of Phu Cat Airport.
The People's Committee of Binh Dinh Province was assigned to proactively coordinate with the Ministry of Transport, the Ministry of Defense and relevant agencies to complete the project of calling for social investment in Phu Cat Airport in the form of a public-private partnership (PPP).