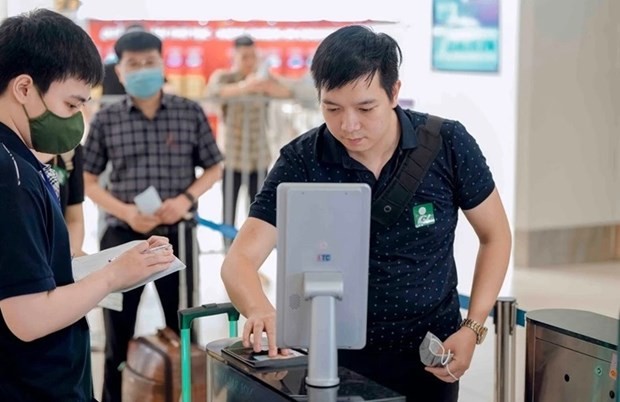 Illustrative image (Source: hanoimoi.com.vn)

The pilot lasting until August 1 is applicable for passengers in domestic flights, according to the CAAV.
Passengers who join the pilot voluntarily will show their eID to airline staff at check-in booths and boarding areas.
The eID account can replace the physical ID card, and the pilot is optional for both passengers and airline staff. The staff must commit not to use passenger information for illegal purposes.
The level-2 account is created in case the information of the declarant has been verified by a portrait photo or a fingerprint that matches the information recorded in the country's databases on population, citizen identity, or immigration.
In the long term, the CAAV proposed the passenger verification work use both the eID and biometric authentication.
Airport operators, airlines and agencies and units with aviation staff to perform check-in, aviation security checks, boarding were asked to arrange check-in counters and security checkpoints flow for the pilot, depending on their conditions. They were also asked to set up clear signs, train and mobilize experienced staff to participate in the effort.
Airport operators will arrange locations (not in restricted areas of the airport) and coordinate with public security forces and local police to issue level 2 eID accounts for air passengers.
They must to collect data on the pilot weekly and report to the CAAV every 15 days to timely address difficulties and inadequacies.