The Department of Industry and Trade of Ho Chi Minh City said that only three out of 50 registrants have been able to access loans under the city's investment stimulation promotion program.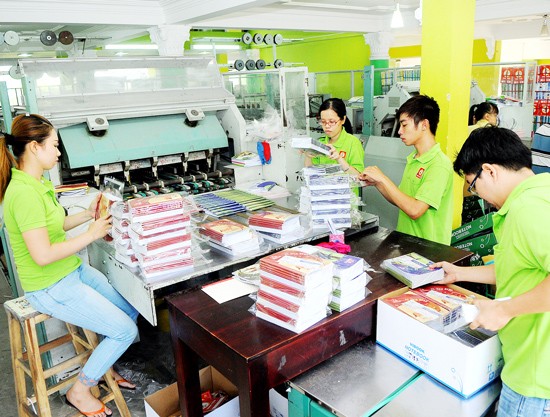 (Illustrative Photo: SGGP)
The program, implemented ten months ago by the city People's Committee, aims to give businesses incentives in infrastructures and capital to develop industrial production especially support industry.
Of the 50 firms registering to get VND300 billion (US$13.45 million) in loans from the program, three have been successful.
Previously, the city People's Committee had carried out many programs to help businesses solve difficulties. However, rare of them have received credit assistances because of complicated procedures.
The most difficulty of businesses especially small and medium ones in accessing low interest loans is collateral because they have given their properties as security to get loans but still faced with difficulties and been insolvent.
Hence, many companies have suggested the city to flexibly apply legal documents and transparently build policies to give them capital assistances. For instance the city can act as a financial guarantee for those without collaterals to get loans and build a strong financial fund to assist businesses.
At present, the city has a science and technology fund, investment stimulation program and credit guarantee fund for businesses. Those in need of loans can send the Department of Industry and Trade documents, which then will be submitted to the city People's Committee for consideration and approval.