Tugging ritual and game of Vietnam, Cambodia, the Philippines and the Republic of Korea, Keo Co, has been officially recognized as Intangible Cultural Heritage of Humanity.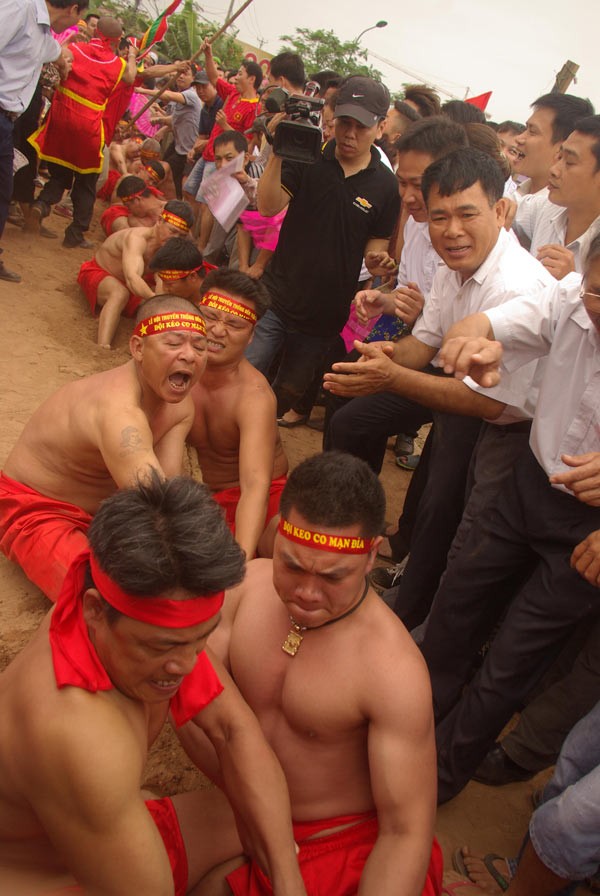 "Tug of War" traditional game in Vietnam
The decision was made at the 10th session of the UNESCO Intergovernmental Committee for the Safeguarding of Intangible Cultural Heritage took place in Windhoek,Namibia from November 30-December 4.

The folk game is a unique intangible cultural heritage that is played in many countries in the Asia Pacific region. It aims to pray for abundant harvests and prosperity. They mark the start of the agricultural cycle and often begin with commemorative rites to local deities.

'Keo Co' (Tug of War) is an ancient folk game of Vietnamese ethnic minority groups such as Kinh, Thai, Tay, Nung, Giay and played by generations in the country.

The game was submitted to the UNESCO for recognizing as a multinational intangible cultural heritage in the world in by Vietnam, Korea and countries in the region in November, 2013.